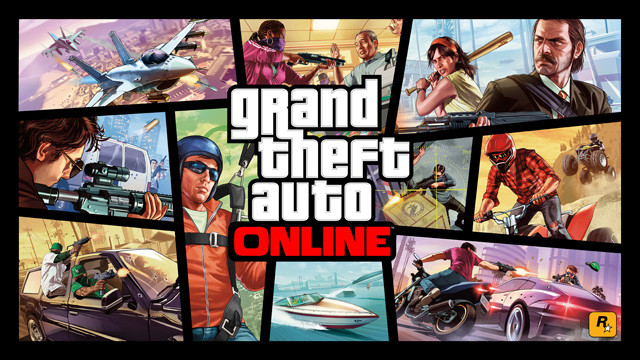 The internet is abuzz with news of Flight School DLC being the next probable release for GTA Online, as renowned YouTube tipster, DomisLive (aka Dom), sheds more light on the upcoming DLC and a possible delay in its release due to the effect of modded money lobby.
Based on the leaked DLC information obtained so far, the tipster admits he would love to see Flight School as the next probable DLC release owing to a couple of simple reasons.
Firstly, Flight School will bring new single-player missions and the ability to own new air vehicles such as jet planes, corquette, various aircraft such as attack helicopter and more in GTA Online, which is consistent with the leaked information obtained via game source code.
This claim is further strengthened by the fact that recently ECB2 and BryceCoates1 (aka LazyGamer) have confirmed via leaked game source code that Flight School will be the next DLC for GTA Online.
In addition, the troika of DomisLive, iCrazyTeddy and TwoDynamic have collectively unearthed Flight School DLC information pertaining to its imminent release via Xbox Live marketplace source code.
The tipster adds that there could be a possible delay in the DLC release owing to the imposing effect of Modded Money Lobbies in GTA Online, which is causing a universal economy imbalance in the game with millions of illegitimate $GTA deposited in bank accounts of several GTA 5 gamers.
In other words, Rockstar will be forced with the task of removing these loads of illegitimate money from the game, before releasing the next DLC for the game just to avoid unforeseen consequences.
Though the GTA community is largely expecting the Heist or Casino DLC to come out first, the latest rumours indicate the Flight School DLC for immediate release.
In related news, the same tipster has uploaded another YouTube video to discuss the effect of Modded Money Lobbies on GTA Online and its impact on the release of upcoming DLC releases for GTA 5.
Dom explains that the Modded Money Lobbies work is similar to the DNS modded lobbies that surfaced online in December, while there have been several stories of people being scammed out of money by some pranksters who have been reportedly creating fake money lobbies in GTA Online with the intention of hoodwinking gamers into subscribing to their YouTube channels.
There have also been several instances of modders adding tons of illegitimate money into bank accounts of unsuspecting users who log into their room during online gameplay.
Such instances could actually wipe out any interest in online gameplay, as it evens out the balance between the lower-ranked and higher-ranked players as you can purchase better weapons and faster supercars with more money and finish the game in lesser time.
The tipster concludes that some YouTubers are deceptively grabbing subscriptions using fake money lobbies and fooling people with the expectations of receiving an invite soon after subscribing to the advertised YouTube channel.
Besides, there is the lurking danger of Rockstar imposing a ban on repeat defaulters or resetting their account balance to zero.
Do you think you would continue playing GTA Online if Rockstar started its massive clean-up drive including player bans or would you still hang on to the game? Please leave your comments below.