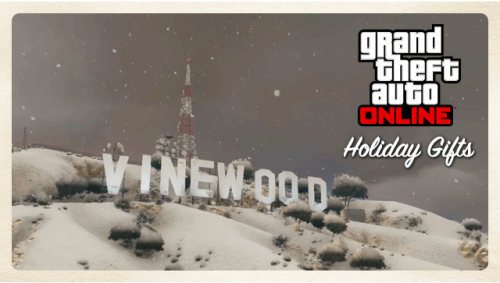 Rockstar greets its Grand Theft Auto 5 Online (GTA 5 Online) players with a bounty of holiday gifts and special discounts on seasonal accessories, select vehicles, weapons, apartments and more. Special limited period holiday-themed items, San Andreas's snowfall and custom snapmatic features will transform your game world into a West Coast winter wonderland.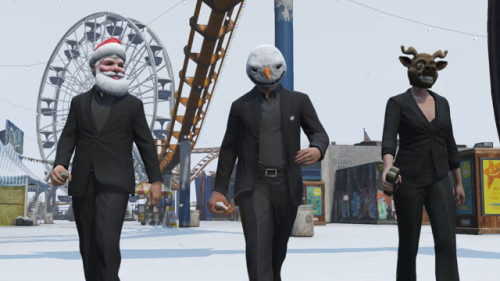 As Rockstar Newswire notes, special limited-time holiday-themed clothing accessories are available at designated shops in Los Santos and Blaine County. In addition, the Vespucci shop offers Movie Masks like Santa hats, Elf jackets and shoes, Snowman masks, Reindeer antlers and more. All these wearable accessories will be available at special discounts until 5 January.
San Andreas Snowfall
Travellers across Los Santos and Blaine County have been warned about hazardous driving conditions on Christmas Day due to the onset of a rare San Andreas snowfall.
Updated Snapmatic Features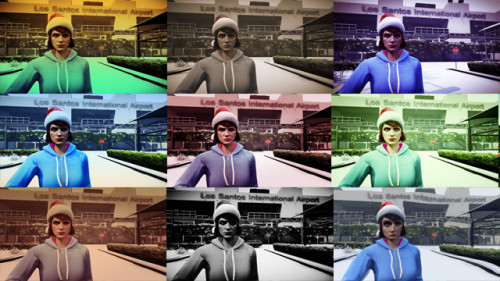 Gamers are at liberty to customise their self-portraits with a host of updated Snapmatic features that include all-new Photo Filters, Borders, and Facial Expressions, besides Depth of Field Effect and a Meme Creator feature.
The updated Snapmatic features will be available in the story mode as well and carry forward beyond the holiday season. All these features are accessible through the in-game camera while taking a snapshot.
To use a Meme Creator, just select your favourite picture from the Gallery with the game paused and then hit Square / X to add meme text. You can share your favourite holiday season Snapmatics with the tag #XmasInLosSantos and a few of these would be featured as Rockstar's favourites on Newswire gallery in early January.
Special Holiday Deals and Discounts on Select Vehicles, Weapons, Apartments and More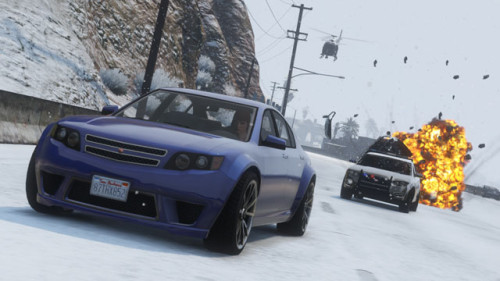 Rockstar has earmarked special discounts for holiday deals on select items such as Grenades, Tear Gas and Sticky Bombs which sell at half-price. Also, avail of up to 30% off on select luxury sedans such as Super Diamond, Vapid Fugitive, Benefactor Schwartzer and Ubermacht Zion.
Get a cosy new Tinsel Towers apartment at 25% discount on apartments 45 and 29, which is an ideal choice to throw a Christmas party in Los Santos.
Avail of half-price offers on vehicle musical horns, green and gold weapon tints, besides enjoying 50% off on select winter clothing in Blaine County including Winter hats, berets, Hinterland Boots and Yeti Boots.
Rockstar leaves a note of thanks, wishing its loyal fans and GTA community a Merry Christmas and Happy New Year:
"We hope these gifts help you all enjoy a fantastic holiday season in San Andreas and wish everyone a Merry Christmas and Happy New Year. Thanks to the entire worldwide GTA community for your amazing support in 2013 and get ready for big things to come in 2014!"
[Source: Rockstar Newswire]