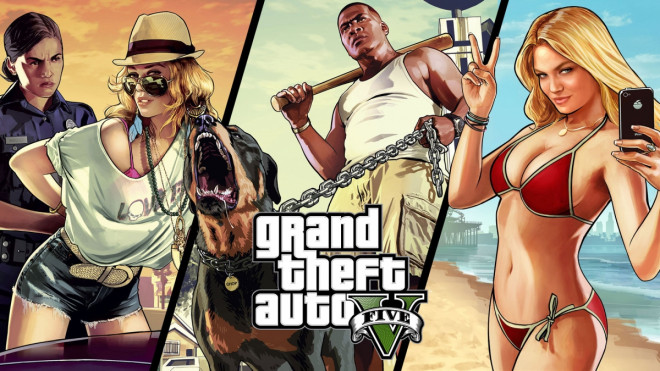 Rockstar is yet to decide about releasing its top-selling Action-RPG game of the year, Grand Theft Auto 5 (GTA 5), for PC, PS4 and Xbox One platforms, while restless gamers are anxiously waiting for its release on the platforms even as modders are busy porting GTA 5 maps to GTA 4 on PC.
Meanwhile, the petition launched by avid PC gamers at Change.org has already garnered over 700,000 signatures and could be instrumental in forcing Rockstar to bring GTA 5 for PC.
Supporting this theory, Michael Pachter, the managing director for equity research at Wedbush Securities, has told Gaming Bolt that GTA 5 release for PC looks imminent while the same cannot be said about the next-generation consoles, PS4 and Xbox One.
Emphasising the fact that a PC port of GTA 5 would be far easier than a next-gen console port, Pachter had this to say:
"Well, the PC version, you know, I think is a very easy port. So I am certain that's coming out, and I would bet anything that it comes out this year.
"The Xbox One and PS4 versions, not so fast, because to port from 360 to One is probably very hard."
"If you look at Titanfall, for example, it went the other way. So, I don't even know if it's possible, or feasible."
Pachter backs his theory stating that there may be a way to port the game on consoles by rewriting the code, which would consume a lot of time and effort, while most of Rockstar's developers are busy fixing bugs and glitches, besides releasing updates and DLCs for GTA Online.
"I think they might need to redo the code, which might take them a long time, a year or more, and that's if they spend their time and attention on that, and from everything I can tell, Rockstar's busy working on GTA Online," explains Pachter.
"So I would say PC version this year, most likely. Xbox One and PS4, this year? Probably not."
Further backing his claim, Pachter asserts that the current-generation console gamers would have already bought the game without thinking about waiting for the next-gen console release as history shows inevitable delays between console ports from Rockstar.
On the contrary, recent rumours suggest that Rockstar is planning to unveil next-gen console versions of GTA 5 at E3, while the company's track record shows that Rockstar has never announced any big game titles at the event in several years.