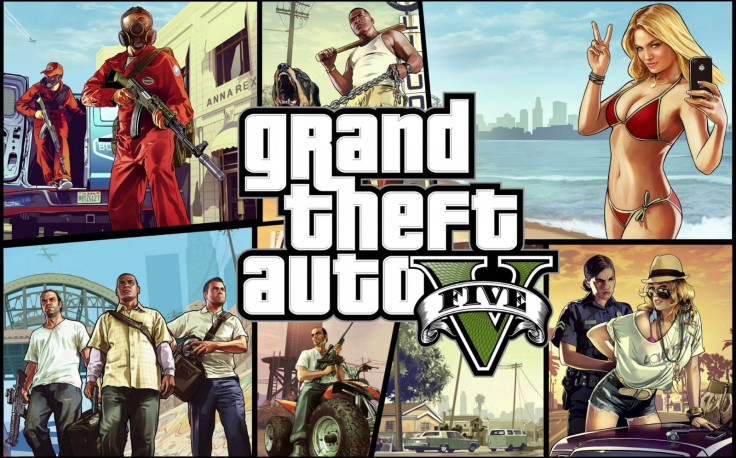 GTA 5 PC Mods have been making waves on the internet for quite some time, while renowned YouTuber DomisLive (aka Dom) shares a new stunningly beautiful gameplay video pertaining to the Tsunami Mod for Los Santos in GTA 5.
This mod comes with a built-in trainer to modify the weather effects, vehicle spawning, game world objects, time and other miscellaneous options.
For instance, you could spawn the submersible, change player physical appearance with skin changer and also enable some special abilities such as super-jump, sky-diving, and more.
As Dom admits, this gameplay video (see below) has been credited to TwoDynamic (aka Declan), who is a good friend of Dom alongside iCrazyTeddy.
Check out the rest of the action in the stunning gameplay video posted below:
In related news, Rockstar Games has revealed on its newswire that a brand new DLC car and a new pistol would be making their way into GTA Online to enable gamers to shell out their "ill-gotten gains" from playing Heist missions for purchasing "new toys" that are tailor-made for the forthcoming missions.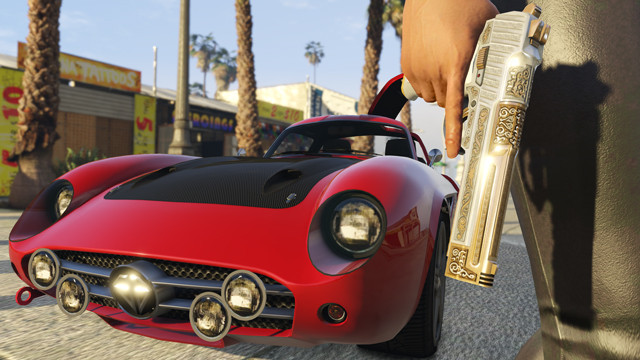 As Dom notes, the DLC car shown in the screenshot is a replica of the classic Mercedes Benz, which also boasts of the stylish raising doors and classy headlights makeover.
One closer look at the new vintage pistol reveals some gorgeous engravings on all sides with some eagle design markings that stand out in a chrome-like finish.
Here is what Rockstar had to say in response to fan queries about releasing any further Heist updates for GTA Online:
As part of its QnA series, Rockstar has also answered a few other interesting questions including the possibility of releasing the new Rockstar Editor tailor-made for PS4 and Xbox One, in the next few days.
The Lab Radio Station is also expected to make its way to GTA Online on all the four console platforms (Xbox One, Xbox 360, PS4 and PS3).
In response to the fourth query, Rockstar has clarified that the GTA 5 PC Self Radio experience will not be coming to console platform as their limited hardware does not permit you to add personally curated playlist of MP3s in the game as a fully featured and completely integrated radio station.
Addressing another fan query, Rockstar confirms that GTA 5 gamers can continue to use mods in single player mode without getting banned.
However, the same would not be permitted in the online mode as the game developer believes in protecting individual player rights, while ensuring a fair gameplay for all and stopping modders and hackers from disrupting gameplay or causing trouble among fellow players with mods and cheats.
In response to numerous fan queries on banning cheaters and modders in GTA Online as well as taking action on YouTube videos that portray the use of money and RP glitches, Rockstar had this to say: