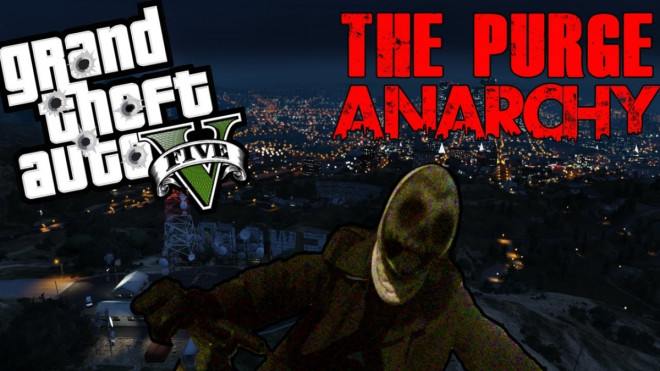 Grand Theft Auto 5 (GTA 5) continues to hog the limelight for strange reasons as discerning gamers of the franchise have pulled off a remake of the upcoming horror flick, The Purge: Anarchy, in a game trailer featuring the video footage from GTA 5 and GTA Online.
According to Cinemablend, the game trailer (created by Old Grandpa Carl) revolves around the central plot of the movie: depicting a near-future America that deals with crime in an unusual way by making all crimes legal for twelve hours every year.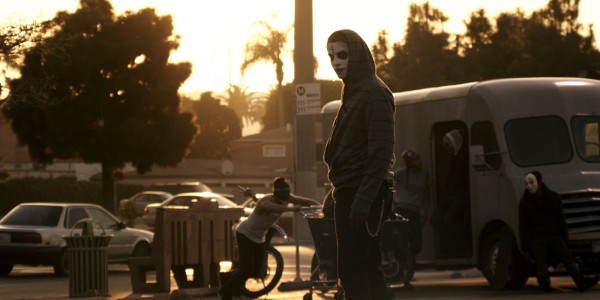 The idea is to enable people to vent their ire in the allotted time frame, before returning to rational ways of living for the rest of the year. The central plot of the movie revolves around a couple who inadvertently get trapped outside their home in the middle of the Purge (those twelve hours when crimes go legal).
With a lot in common between the movie and GTA 5 as far as their protagonists wreaking havoc on a city is concerned, the remake of the horror flick is just understated as it is far easier to recreate The Purge: Anarchy than remaking the popular Skyfall train scene.
Despite major similarities, the recreated GTA 5 horror flick trailer gets off a bit as it shows a plane flying over Los Santos and a skydiver, which is not part of the original.
As Cinemablend reports, the GTA Online parody still captures the gist of Purge: Anarchy: "strangers are d***s and they'll run you down with dirtbikes if you give them the chance. Also, people really like wearing masks when they're being murder-y."
With The Purge: Anarchy expected to release on 18 July, GTA 5 might see the debut of many such remakes based on the US horror flick in the coming days.
If you are a sceptic, check out GTA 5 remake of The Purge: Anarchy and its official version below: