GTA 5: Rockstar Counters Mob Wives Lawsuit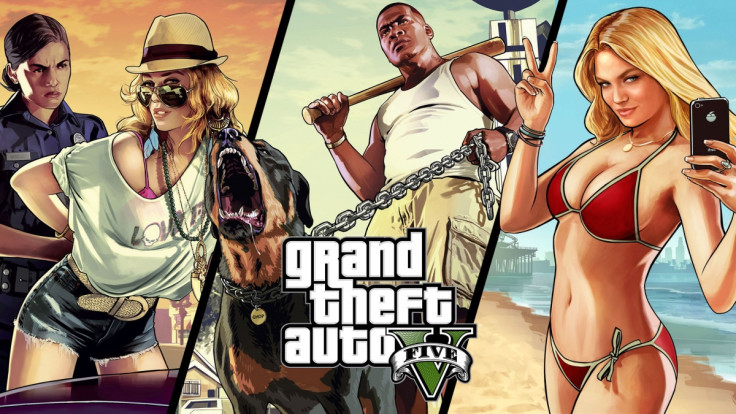 Rockstar Games has strongly refuted the claims of copying Mob Wives star, Karen Gravano's character in its highly successful action RPG game, Grand Theft Auto 5 (GTA 5), by filing a countersuit with the Supreme Court of the State of New York County, New York.
Mob Wives star, Karen Gravano, had earlier filed a lawsuit against the game developer for allegedly copying her real-life character and story in the game.
The game developer was accused of copying Gravano's real-life character in the making of GTA 5 character, Antonio Bottino, who is also the daughter of a mafia boss (in game) like Gravano's father in real-life.
Gravano alleged in the lawsuit that Rockstar had adapted her real-life story without her consent as Bottino's father (in the game) testifying against his former associates in a way that mimics the story of Gravano's father as a mafia boss.
Another key allegation points to Bottino's father denying her participation in the game's TV show, Wise Bitches, which is claimed to be a parody of Mob Wives.
Rockstar has dismissed all Gravano's claims as baseless by putting forth a strong argument stating that "creative works of fiction and satire Like GTAV are categorically protected against Section 51 claims".
Here are excerpts from Rockstar's arguments as stated in the court document:
Creative Works Of Fiction And Satire Like GTAV Are Categorically Protected Against Section 51 Claims

Ms. Gravano cannot state a cause of action because Section 51 is limited, on its
face, to the use of a person's "name, portrait, picture or voice" for purposes of "trade" or "advertising." Decades of case law make crystal-clear that creative works of fiction and satire like GTAV are neither "trade" nor "advertising" within the meaning of the statute and cannot form the basis for right of publicity claims under New York law.
Rockstar also cited in its argument that Gravano's claims lacked merit as "GTAV does not use Ms Gravano's name, picture, portrait or voice".
Here are further excerpts of the argument:
If the visual depiction of the "Bottino" character closely resembled
Ms. Gravano (which it does not), the "Bottino" character would still be a caricature or
parody that departs in key respects from what any literal depiction of Ms. Gravano or her life would include. Accordingly, the digitally animated "Bottino" character is not a
"portrait" or "picture" of Ms. Gravano within the meaning of Section 51.
Gravano's lawsuit alleges that Rockstar crafted Bottino's appearance based on her own and the game developer is liable to pay $40m in damages as compensation.
In its reply, Rockstar claims that real-life stories are not protected concepts under law, while a company creating a work of fiction cannot be sued for using "actual experiences of a living person or using similar acts and events as part of the narration".
The game developer challenges the lawsuit citing a major contradiction, wherein the game plot featuring Bottino's kidnap and the act of burying her alive are by no means part of Ms Gravano's life story.
Rockstar concludes its refutation by saying the lawsuit should be "dismissed in its entirety" and the court should award "sanctions, costs and fees based on merit".
© Copyright IBTimes 2023. All rights reserved.