Gunship: The Mountain - First music video made in GTA 5 Rockstar Editor by 8-bit Bastard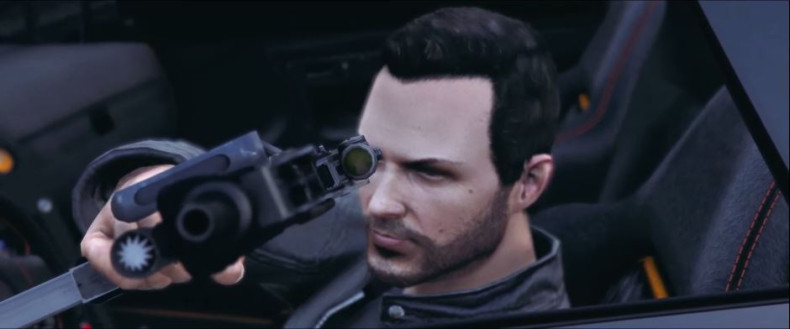 The music video for Electronic dance act Gunship's latest single The Mountain is the first to be made entirely in Grand Theft Auto 5's Director Mode – and the results are quite spectacular. The video was revealed exclusively by Vice Gaming and can be watched below.
Director Mode in GTA 5's PC version gives players control of a select group of "actors" they can then use around the game's enormous map in tandem with the Rockstar Editor, which lets users put together and share their own videos.
The video was put together by 8-bit Bastard, who made one of the most well-known early videos created in the game – Running Man – which featured lead character Trevor Phillips running through Los Santos and San Andreas.
Gunship's The Mountain is the lead single and opening track from the group's debut, self-titled album set for release on 24 July.
The video features plenty of what you know from GTA 5 – neon-drenched streets at night, car chases and gun fights. The video features a mysterious man dropped from the sky sent to target a young woman. It features an opening shot very reminiscent of Blade Runner – which fits with the 80s-influenced music. It's a very well put-together video, with plenty of cool shots and a clear sense of style.
GTA 5's Rockstar Editor is coming to PS4 and Xbox One later this year.