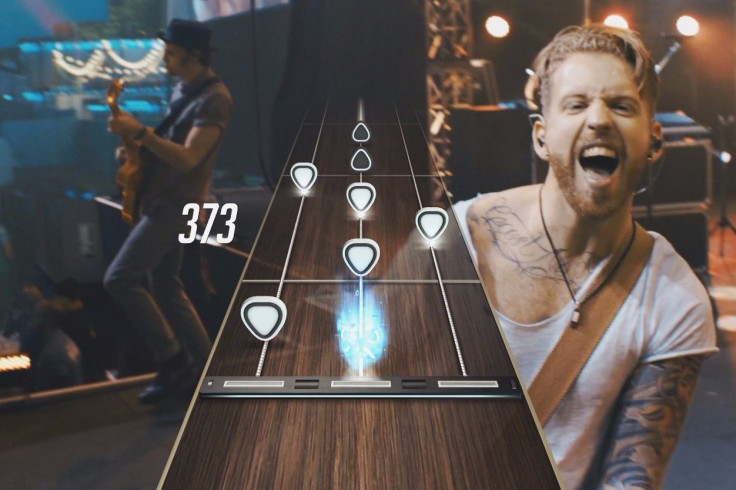 The first 24 songs to be included in Guitar Hero Live have been revealed by legendary music magazine Rolling Stone. Included among them are the first handful of tracks revealed when the game was unveiled in April and tracks from the like of Rage Against The Machine, Green Day, Judas Priest and Alt-J.
Their article says the list below is "the first batch of a weekly rollout that will eventually include hundreds of songs," meaning further announcements are to be made over the course of the next few weeks.
Guitar Hero Live is the first console Guitar Hero title to be released since Warriors of Rock in 2010. It is being developed by Freestyle Games, who made the successful DJ Hero spin-off games.
Live will be very different from previous games in the series and so won't support songs released for previous titles in the series. Greater realism is being targeted with the use of actual actors filmed for FMV sequences which are on screen behind the usual cascade of notes. How well you're doing will feed back into the reaction from fans and your band mates.
A new guitar peripheral is being developed as well which gets rid of the five coloured buttons on the fret, replacing them with two rows of three buttons designed to resemble actual chords when you hit them.
Also included is Guitar Hero TV, a playable music video channel which will run 24 hours a day and allow players to select songs and compete for high scores against people around the world. "The great thing about GHTV mode, which is the world's first playable music video network, is it gives us even more scope to broaden the songs on offer," the game's creative director Jamie Jackson told Rolling Stone.
"There are going to be Rock channels, so if that's your bag you can spend hours competing with people to your favourite tracks. But if you fancy mixing it up, or want to play something else than you can just flick channels and find something else to play."
Guitar Hero Live will be going up against another returning rhythm action game later this year in Rock Band 4, which unlike Activision's series will support all previously released peripherals and DLC songs.
Guitar Hero Live is set for release in late 2015. You can watch the announcement trailer below...