Police are hunting four men after a 27-year-old was shot and wounded in a north London street on Tuesday (3 February) evening. Detectives from the Trident Gang Crime Command are investigating the incident.
Police were called to the scene after receiving reports of gunfire. When they arrived they found the victim with bullet wounds. He was treated at the scene and then taken to hospital by London Ambulance Service, where he is said to be in a "serious but stable" condition.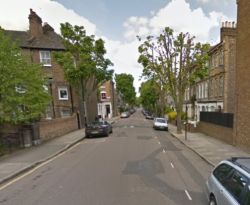 Police are looking for four black men seen running from the scene at 10 pm on Tuesday.
Police from Operation Trident have set up an appeal in the wake of the shooting. Anyone with information on the shooting is being asked to call Trident detectives (101) or call Crimestoppers anonymously (0800 555 111).
Trident Gang Crime Command was established in 2012 as an offshoot of Operation Trident, set up in the capital to fight gun crime in London's black community.
This was the third serious crime in Islington in the last few days. On Saturday afternoon a 15-year-old boy was found with knife wounds in Hillrise Road after a fight in nearby Courthauld Road, Archway. He had stab wounds to his arm and was treated in hospital overnight.
Also on Saturday, a 19-year-old male was treated for non-threatening injuries after being stabbed in Roman Way near Pentonville prison at around 5pm.
No-one has been arrested in connection with the incidents.
Yesterday a 38-year-old man was shot dead in Uxbridge, west London. His was believed to be the 15th murder in and around the capital in 2015. However, London remains one of the world's safest cities, with around 100 murders a year.