Gwen Stefani's ex-husband has moved on! Rocker Gavin Rossdale has shared an adorable selfie with his 28-year-old model girlfriend Sophia Thomalla on social media and fans have some lovely compliments about their budding love.
In the rare PDA photo, the 52-year-old English musician is seen cheek to cheek and slightly smiling with the model, who has her arm wrapped around Rossdale's neck. "My ❤️[heart emoji]" he wrote in the Instagram caption.
The very cute photo has been received well by his fans with one user writing: "Nice looking couple!" another noted, "Beautiful couple :) nice to see you guys happy."
Gavin was first spotted getting cosy with the German model in March 2017. "I'm soooo happy for you, Gavin! Hope you both are loving each other as the world is going to end. Love is always the answer. Congratulations! By the way, I love you, gorgeous!" commented a fan of the Wanderlust hitmaker's new love.
Meanwhile, some users are still pining over Gavin and Stefani. A social media user voiced his opinion: "I liked Gwen & Gavin better. My personal opinion," another noted, " I still don't feel comfortable seeing him with someone else other than Gwen #jealousy"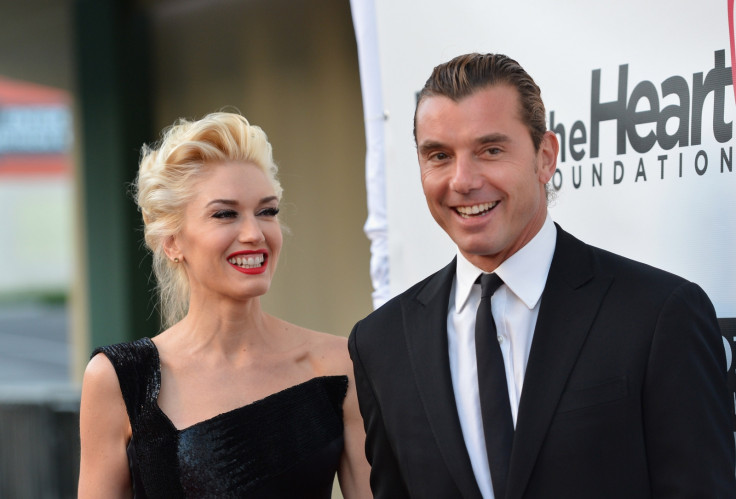 Rossdale, who has kept a low profile since his much-publicised divorce from Stefani in 2016, earlier, shared an Instagram photo of them posing in front of a private plane at the time. "Having fun in #Reno," he captioned the photo shared back in July 2017.
The Bush frontman was married to Stefani for 14 years and they share three sons together, 11-year-old Kingston, nine-year-old Zuma and three-year-old Apollo. Following their split, The Voice Judge is currently dating country singer Blake Sheldon.
Rosedale opened up about the "painful" months following his divorce from Stefani in a candid interview with Best magazine in 2017. He said: "I don't think you ever get over it. You just move on, and that's what I've tried to do. Divorce is a very painful thing to go through."
The musician-turned-actor admitted to writing depressing songs after the split. "After I got divorced last year the songs I began writing were quite maudlin and depressing and the record company told me they were just too sad. Well I suppose I was sad, after being with Gwen for almost 20 years," he said.
"So I had to try and find a balance, which I think I have. We both remain committed to being amicable co-parents, and that's very important to me," Rossdale added.