Egyptian Protesters Perform Harlem Shake against President Morsi as Miami Heat Edition Goes Viral [VIDEOS]
The Harlem Shake dance style has already taken most of the world by storm and has now danced its way to Egypt, as part of the protests against president Mohamed Morsi's reign. In what can perhaps be called a lighter moment, hundreds of protesters gathered outside Morsi's headquarter performed the famous Harlem Shake.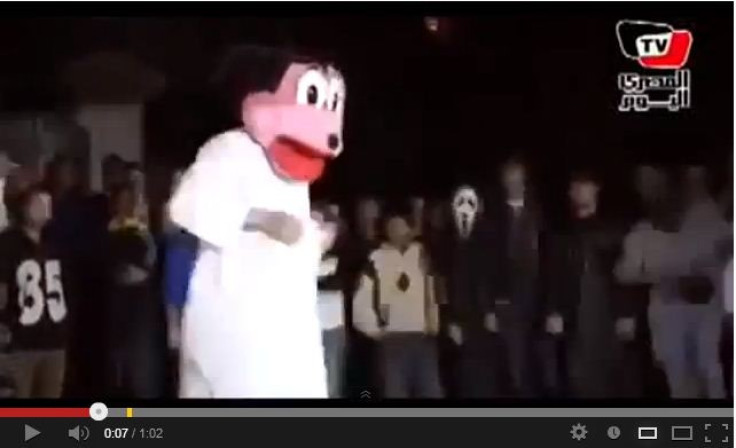 The protesters chanted "Leave! Leave!" while performing the dance. The mob consisted of some 400 young men, some of them even dressed in funny suits and costumes. And they rallied in the capital city of Cairo.
The dance was a rare moment of happiness amid Egypt's ongoing political turmoil, which has left a number of people dead and injured. In response to the protesters' Harlem Shake, the Islamist group shut down its office and turned off the lights, Mail Online reported.
The protest in Egypt comes a week after four pharmaceutical students were charged with violation of the country's decency laws by dancing to the song in their underwear. The Harlem Shake response from the protesters may have been an attempt to make a statement to the Islamic group.
Miami Heat Video Goes Viral
Meanwhile, the Harlem Shake continues to inspire thousands across the world. A video by the Miami Heat professional basketball team has also gone viral. And so has one that shows Egyptians doing the dance in front of the pyramids.
There is concern that in the eagerness to become part of the craze personal safety may become an issue. For example, recently, a Harlem Shake performed by passengers of Frontier Airliners' flight has been put under investigation.
Tunisia Joins Fun
Finally, earlier this week Tunisia's Education Minister, Abdellatif Abid, reacted strongly to a video of the Harlem Shake in a school in the capital city of Tunis. He threatened the students with expulsion and suggested sacking the educational staff. An investigation has been ordered.
Check out the videos creating havocs around the world:
[Video Courtesy: YouTube/gloval viralvideonews]
[Video Courtesy: YouTube/miamiheat]
[Video Courtesy: YouTube/Conor Crowley]
© Copyright IBTimes 2023. All rights reserved.