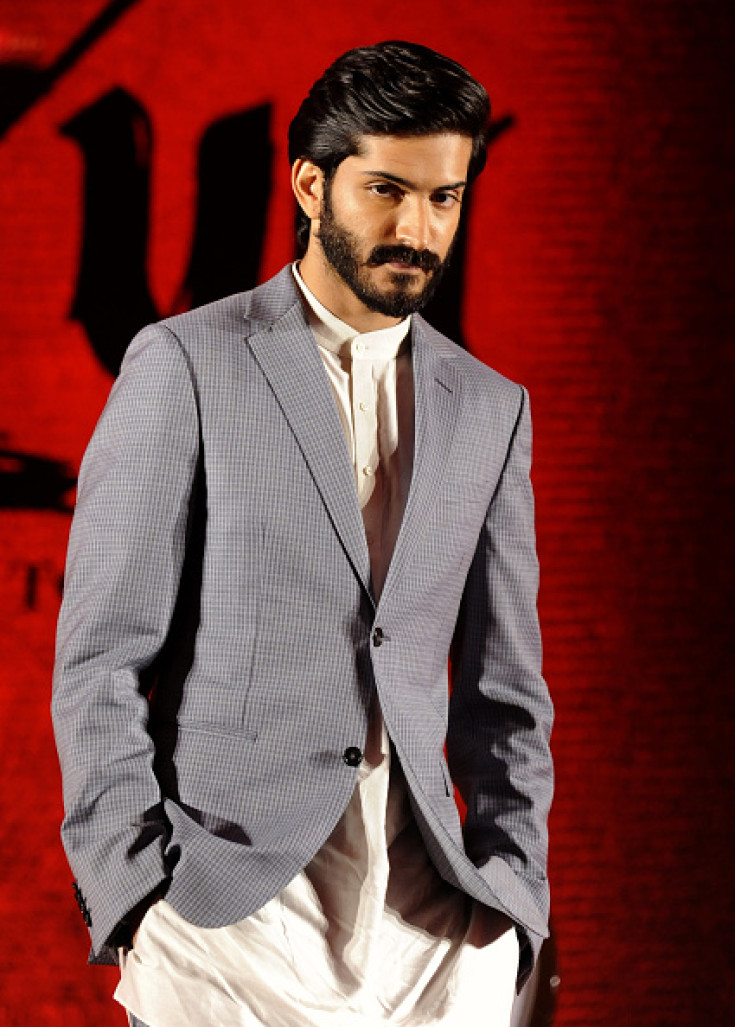 Harshvardhan Kapoor is set to take Bollywood by storm. The actor makes his debut in Rakeysh Omprakash Mehra's sweeping love story Mirzya, a modern retelling of the classic folklore of Mirzya Sahiba that received its European premiere at the BFI London Film Festival on Thursday (6 October) .
And while he's a newcomer, Harshvardhan is almost instantly recognisable, bearing a striking resemblance to his father Slumdog Millionaire star Anil Kapoor and with unmistakable shades of his sister Sonam Kapoor in his animated facial expressions. But if you ask him he'll tell you that's where the comparison stops.
The scion of the Kapoor family, the 25-year-old has movies in his blood, and is apparently unphased by the clamour around his debut film. He exudes an unshakeable confidence and a general air of being entirely at ease with himself.
Its in part perhaps why he had the conviction to make his debut in a film shot on a grand canvas, reciting the words penned by the legendary Oscar-winning poet Gulzar and helmed by Bafta nominated director Rakeysh Omprakash Mehra, whose films have been nothing less than path breaking.
Like his father says: "It's a dream debut."
Articulate and composed, as are all the Kapoors, there's much more depth to Harshvardhan than the usual wannabe actor, which might be something to do with his film lineage, and it explains why he took on the challenge of Mirzya.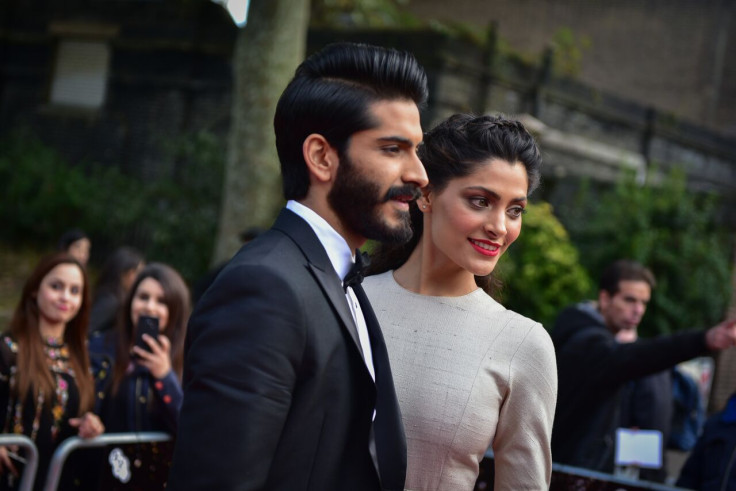 In an interview with IBTimesUK he explains: "I think Mirzya is kind of in sync with my personality and it's in sync with the kind of films that I've grown up watching and that I do like to watch. Mirzya reminds me of a David Lean film. It's also a little bit like a Baz Luhrrman film in that it's an out-and-out musical so a lot of the story is communicated through music and the visual landscape of the film is quite interesting.
"To have the chance to play two characters in my first film. It's almost like a double role. To work with one of the most prolific directors of our times, to work with the Academy Award winning, legendary writer and poet Gulzar, Mehra who was nominated for a Bafta - its just a dream really."
With the influence of his Uncle Boney Kapoor a successful producer and his father dominating Hindi cinema in the 80s as a lead actor, Harshvardhan has grown up in the milieu of the film industry and, as is often the case with the progeny of movie stars, he soaked it all up and the world of film is his natural home. There was never any other career option, but his evident passion for film is all his own.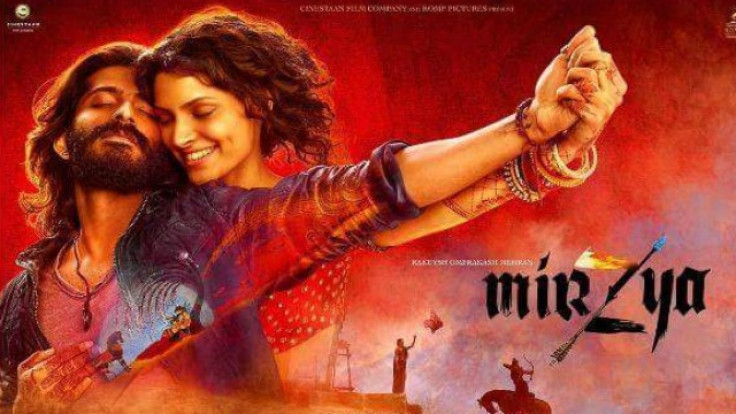 "I kind of think it was always going to be film. I was always going to be an actor. Its inevitable if you grow up in that world and see films from all over the world. Especially for me. When I was six, seven years old it started off with my Dad's laser disc collection, then the DVD collection, now I have my own Blu-ray collection which is thousands and thousands of films. It will just keep evolving. I have to give a lot of credit to the home video space. That's kind of how back in the day we watched videos, because most Western films didn't release in cinemas in India."
Having no doubt watched his father and then his sister from the sidelines, Harshvardhan was a natural in front of the camera.
Recalling the first time he faced the camera he says: "It was amazing. There are a lot of people who don't like watching themselves on screen because it makes them uncomfortable, even though they are brilliant. I'm actually quite the opposite. I enjoy watching myself on screen. I'm objective about the performances. I can have an opinion about things that I do. I'm very honest with myself. I know when I've done something really well. I know when I could have done something better. So I rely on my instincts a lot. And I am one of those actors that really enjoys watching a monitor. Some directors like that some don't. I wasn't really very stressed about facing the camera for the first time. I'm actually very comfortable around the camera, be it still photographs or moving images."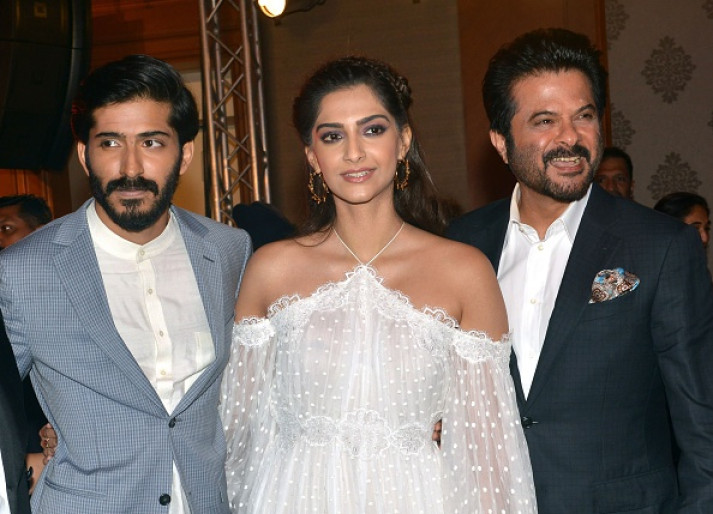 But how does a star son come to terms with the inevitable comparisons with their father, particularly when you have such big shoes to fill? Indeed, how do you ensure that you are not forever known just as Anil Kapoor's son or Sonam Kapoor's brother?
He explains matter-of-factly: "... you have your own way of thinking, you have your own instincts. So in approaching a scene my interpretation or my instinct will be different from my father's or my sister's interpretation of that scene. The same way my reaction to a script will be different to my Dad's or Sonam's reaction to it. So in that way I have to stick to my guns."
An actor of the modern age, he has grown up with Hollywood as much as Bollywood and the western influences are a factor in the kind of actor he aspires to become.
"I was exposed to a lot of films even before I should have," he says. "I saw Silence of the Lambs when I was ten years old. I saw The Godfather as a 12 13-year-old and I didn't' like it at the time. I was bored. But then I saw it again with my girlfriend when I was 18 and I was blown away. I've been consuming films from everywhere and even when I was 12, 13 years old I watched Amores Peres then I discovered Alponso Curon because of Y Tu Mama Tambien. So it was never ending. At the same time I was simultaneously watching the great Indian films of that time like Dil Chahta Hai, Lagaan and Rang De Basanti so I'm like a blend of both worlds."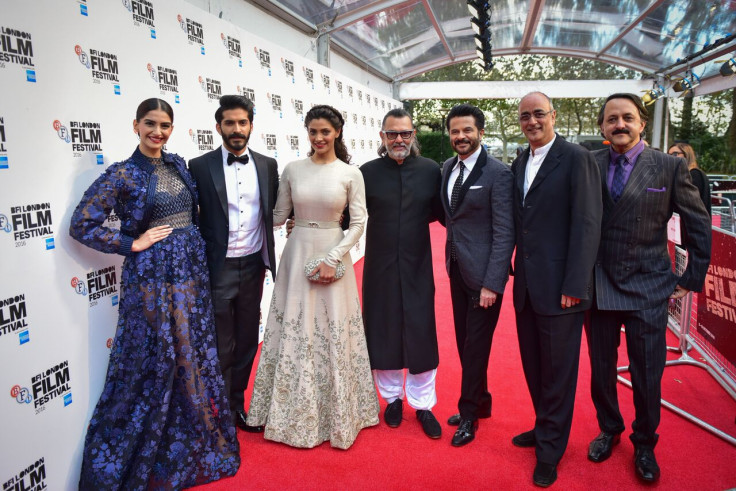 Harshvardhan is not about to take a conventional route in his film career. Neither is he restricting himself to Indian cinema alone. If his father could become a known name in the West in his fifties with a multi Oscar winning film, and his sister can walk the red carpet at Cannes, rubbing shoulders with the Hollywood A list, then it comes as no surprise to find that Harshvardhan has his sights set on reaching a global audience.
With two more Hindi films in the bag he is already looking to the future. "After Mirzya I want to sit down and assess where I am and I am open to the idea of spending three months in Los Angeles and London and doing open auditions. Because I enjoy auditions. I have a really good command of the English language, I understand films, I understand the way of working and I don't mind manipulating the way I sound depending on the kind of part that it is. I actually auditioned for Life of Pi when I was very young but the casting director told me 'youre too good looking. " I enjoy it and I really look forward to it. I saw Dev Patel's film with Rooney Mara The Lion and I 'd really like to do something like that.
"I'm really patient so I don't mind waiting for a good opportunity," he adds.
While Harshvardhan is determined to tread his own path and leave his own mark on Indian cinema and the world, he has the unwavering support of his family, who have no doubt that he will achieve success on his own terms.
His biggest fan is sister Sonam who explained with pride: "My brother is already a superstar."
Mirzya is currently showing at cinemas worldwide.