HBO Cancels Luck Series after Third Racehorse Dies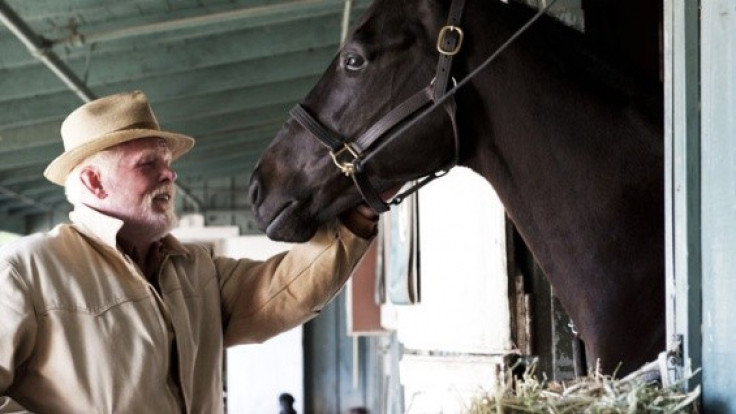 HBO has cancelled racehorse drama Luck after a third horse was killed during production.
The cancellation of the show, which stars Dustin Hoffman and Nick Nolte, follows an injured horse being put down. It had reared, fallen backwards and hit its head.
The horse was not involved in the production at the time of the incident but was being walked back to the stable after it had been examined by a vet prior to filiming scheduled for later that day, HBO said.
The channel will air the final two episodes of the first season but the series will not return for a second. Production on the second season began last month.
"While we maintained the highest safety standards possible, accidents happen and it is impossible to guarantee they won't in the future," HBO said. "Accordingly, we have reached this difficult decision."
Luck, filmed at Santa Anita Park in Arcadia, California, has already drawn criticism following the death of two horses in 2010 and 2011 during filming of the first series. The deaths led to a halt in production to add safety measures.
People for the Ethical Treatment of Animals (Peta), which had been sharply critical of the production, welcomed the cancellation.
HBO had ordered a 10-episode second season in January to cash in on encouraging viewing figures. The station said the pilot was watched by 3.3 million people.
© Copyright IBTimes 2023. All rights reserved.