The autumn finale of Heroes Reborn ended on a cliffhanger and Noah was seen missing from the scene when Malina was trying to stop a storm. The upcoming episode of the NBC thriller drama will air on 7 January and reveal some key information about Erica's evil mission, and how the band of Evos will stop her from destroying the world.
It is not clear who kidnapped Noah but a promo of episode 11 titled Hero Truther reveals that Tommy aka Nathan is eager to save his grandfather by using his ability to stop time but the Renautas president warns him against doing so as his actions could result in a disaster. The moment one stopped time, everyone would cease to exist, Erica tells Malina's brother.
In episode 10, Miko enters a barren desert 7957 years in the future and breaks into Erica's supposed city to safeguard humans from an upcoming extinction. She sneaks through her gateway colony and finds Tommy, who is in deep discussion with the Ranautas boss, and asks him to transport them both back to current time.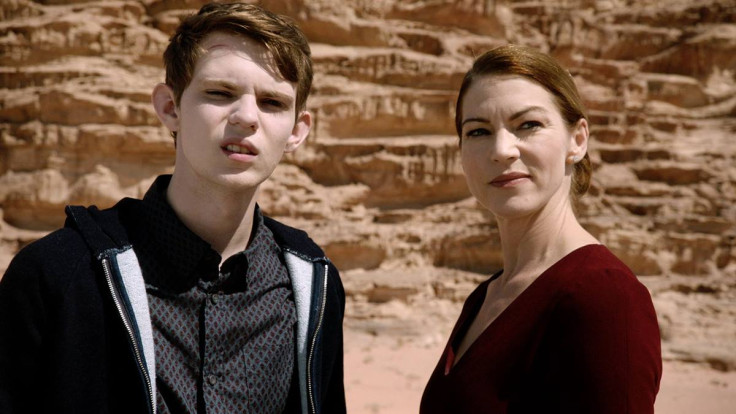 A recent poster released by NBC hints at all the lead Evos being united in their fight against Erica's dark forces and her evil plan to manipulate the Earth and the humans living on it. Angela has previously predicted that Claire's twins Malina and Tommy will play an important role in destroying Erica's empire. It remains to be seen how the teen twins help their grandfather Noah in order to stop the Renautas mission of human extinction.
Heroes Reborn is currently on a hiatus after its midseason finale in the US and the next episode will air on 7 January 2016. The 13-episode sci-fi miniseries has been picked up by Channel 5 in the UK.
"As 5* moves to being the place for the hottest young drama around, Heroes Reborn is an exciting new addition to its 2016 line-up. The channel will make a great home for the show as we introduce the world of the Heroes to a new audience, as well as the many fans who enjoyed the original series," the network's head of acquisitions Katie Keenan told Digital Spy UK.