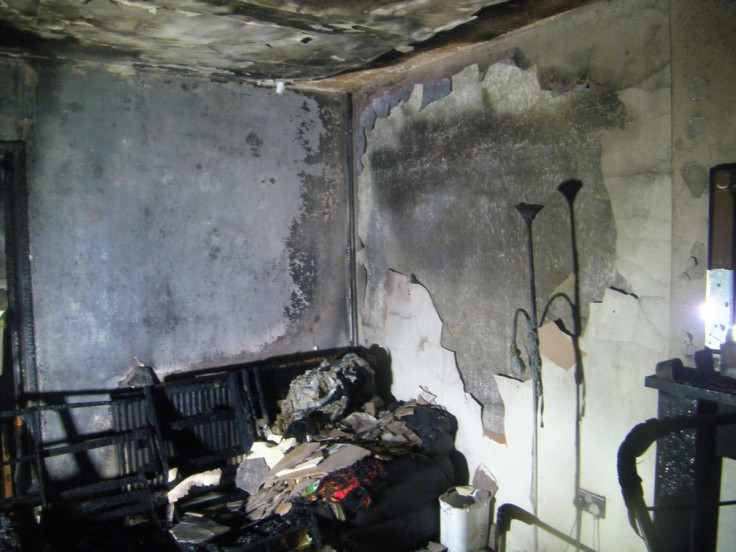 A 13-year-old boy has been hailed a hero after pulling two younger children out of harm's way after a hoverboard exploded, setting a house alight.
When Jibril Muhammed Faris spotted smoke coming from a charging hoverboard on 15 January in Wyke, West Yorkshire, he pulled his nine-year-old friend and eight-year-old sister out of the room as the board caught fire.
According to West Yorkshire Fire Service, the quick-thinking teen led the other children to an upstairs bedroom at the home, where he dialled 999, then followed advice to block the bottom of the door to prevent smoke getting in.
Fire Investigator Station Manager Mark Helliwell said: "The children were in the living room when they saw smoke coming from the hoverboard and within seconds it suddenly exploded into flames.
"This must have been quite a scary experience for them as the fire quickly took hold of the sofa and spread rapidly throughout the living room, which has been left gutted, and the rest of the house is heavily smoke-logged.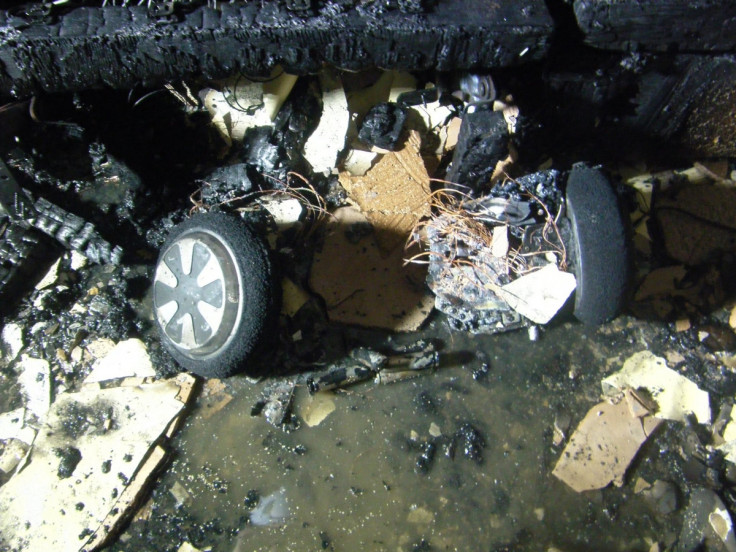 "The teenager's quick-thinking actions are certainly commendable and he later said that he remembered the Fire Service advice given in his school talk in year five.
"Fortunately everyone was able to get out of the house without sustaining serious injury, albeit having suffered smoke inhalation."
The hoverboard was so damaged by the explosion and subsequent blaze that firefighters were unable to ascertain how the blaze began.
However, the fire service stated that the most likely cause was from the overheating of the lithium batteries which had exploded due to them not being configured correctly, or they had overheated to the point of igniting the hoverboard unit's internal components due to the cut-off switch within the unit failing.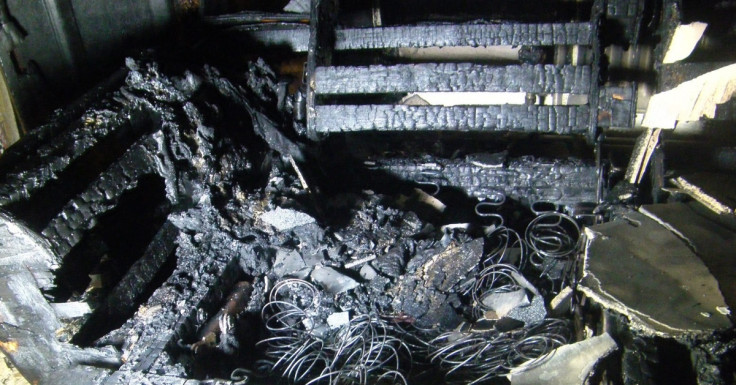 The hoverboard fire in West Yorkshire is the latest in a series of blazes started by the popular gadgets, with trading standards last year stating that 15,000 defective hoverboards had been seized – and warning of dangerous fakes on the market.
Under a law passed in October 2015, it is illegal to ride a hoverboard in a public place, and they are only allowed for use on private land.
However, despite the new law, and the death of a 15-year-old boy who was hit by a bus while out on his hoverboard in December, the items remain popular.