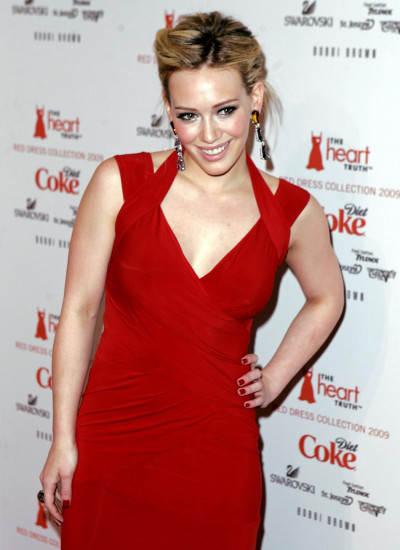 American singer and actress Hilary Duff has slammed rumours linking to her split from husband Mike Comrie and asked fans not to trust "trash magazines".
Star magazine had claimed that reason for the couple's broke-up was that the actress prioritised work over family.
"He wanted another baby, but Hilary is determined to be a Hollywood actress," the magazine reported, quoting a source. "She feels like she's just hitting her stride and that committing to a second child would thwart her chances of making it to the A-list."
Meanwhile, Us Weekly reported that the 26-year-old actress was not feeling the love from the former NHL player.
"She felt he didn't put enough effort into their relationship," a source the publication. The insider also added that the pair went to marriage counseling for 18 months.
"But recently he wasn't doing any of the things they'd worked on," the source added. "The spark was no longer there. They are better as friends."
The Lizzie McGuire star, took to her Twitter account to hit back on reports.
"Don't believe the shit you read!&don't buy trash magazines!They are so gross and so negative:( they Literally make my skin crawl #Beabouveit," she tweeted.
Duff married Comrie in August 2010, and gave birth to their first child, Luca Cruz Comrie, in 2012.
Meanwhile, the Cinderella Story star's mother Susan Duff told TMZ that the break up was the only way the couple could remain friends.
"They're better friends than a married couple," she said.
Duff tweeted after the news of split broke out: "Mike and I are sitting here,we are so appreciative for all of your kindness& well wishes. Not an easy day but we're getting thru it together."