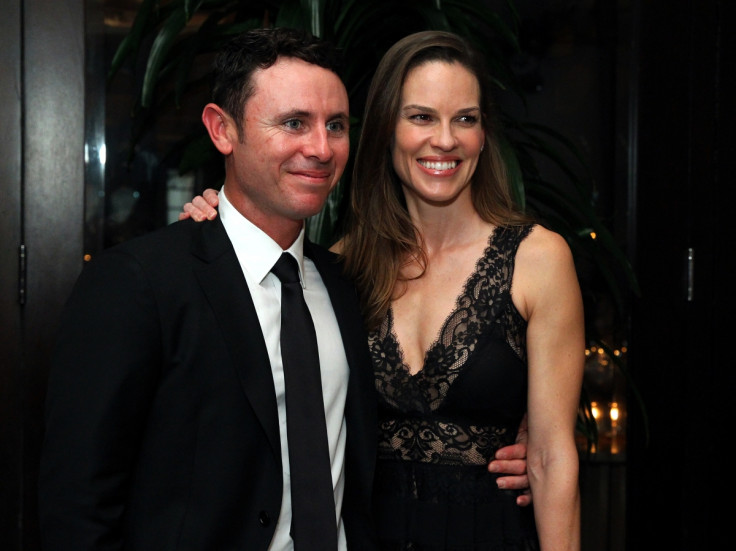 Hilary Swank has reportedly ended her relationship with former tennis player Ruben Torres within three months of their engagement. Not long back, the Million Dollar baby actress had shared the news of her engagement on Instagram. She posted a picture showing off her sparkling diamond studded emerald ring.
Following her reported split, the 41-year-old actress seems to have deleted the posts where she announced her engagement. "Went on a hike and this happened! I am so happy to announce the engagement to my dear Ruben," she had captioned the image.
A spokesperson for the actress has confirmed their split, according to People magazine. The news comesas the actress was photographed without her engagement ring at the 2016 French Open held in Paris on 4 June. However, the break-up has not stopped the Oscar-winning actress from sharing positive posts on social media.
"Life isn't about finding yourself. Life is about creating yourself," she shared on the popular picture sharing site.
Swank was previously married to actor Chad Lowe from 1997 to 2007. The Boys Don't Cry star was also rumoured to be dating her agent John Campisi in 2012. Swank had met Lowe on the sets of her 1997 film Quiet Days In Hollywood, and the duo got married the same year.
After ending her decade-long marriage with Lowe, the actress had told Marie Claire back in 2007, "Ending my marriage isn't something I take lightly. But it was the right thing to do."
IBTimes UK has reached out to the actress' spokesperson seeking a comment on the latest reports and is yet to receive a reply.