The new Chief Constable of crisis-hit South Yorkshire police has stepped down after just one day after it emerged her conduct in a previous role at Greater Manchester Police (GMP) was being investigated.
Copley was appointed on Wednesday 27 April to replace Chief Constable David Crompton who was suspended for six months after the Hillsborough inquest findings that was welcomed by the families of the 96 victims. Crompton had been criticised by the families of the victims of the UK's worst stadium disaster for going back on a previous apology he had made in 2012.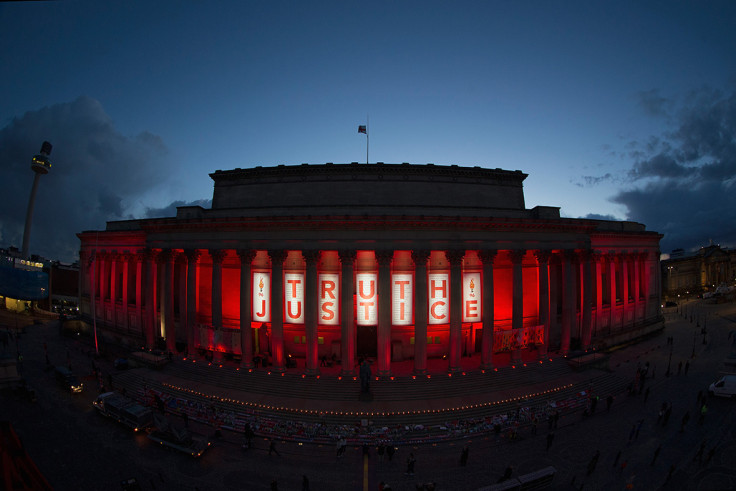 In a statement, Copley said she had "offered to step back to her substantive role" while another temporary chief constable was sought. South Yorkshire Police and Crime Commissioner Dr Alan Billings said: "Mrs Copley has made clear to me that she does not want any further negative publicity or criticism to be levelled at the force.
"In the interests of the force she has therefore offered to step back to her substantive role to allow me to seek support from the College of Policing in identifying another Chief Officer to act as Temporary Chief Constable until a recruitment process can take place.
"Mrs Copley will need to stay in post for a very short period of time, to deal with pressing matters, but, at her request, this will be for the shortest possible period."
Copley, who joined South Yorkshire police force in September 2015 as deputy chief constable, is subject to an independent investigation by Kent Police who are looking into practices of senior officers at GMP.
Copley joined GMP in 2010 where she was assistant chief constable and head of the force's professional standards board. According to the Guardian, Kent Police are looking into "a number of allegations" which may include accusations of "corrupt practice".
A former chief inspector at GMP, John Buttress has claimed that he was victimised by senior officers after standing up to them. Buttress was prosecuted for alleged mortgage fraud before being acquitted last January in Liverpool crown court after a 20-minute deliberation by jurors.
Despite his acquittal Buttress was found guilty and subsequently sacked then accused of gross misconduct for the same alleged offence. He then alleged criminal misconduct by Copley and will repeat the claims to an employment tribunal for unfair dismissal, to be heard in June.
According to the newspaper Buttress it was "outrageous" Billings promoted Copley whilst still subject to his allegations. "I have made very detailed criminal allegations against Dawn Copley," Buttress said. "They are being investigated. While I anticipate a whitewash from Kent police, she should not have been appointed to acting chief constable while under investigation."