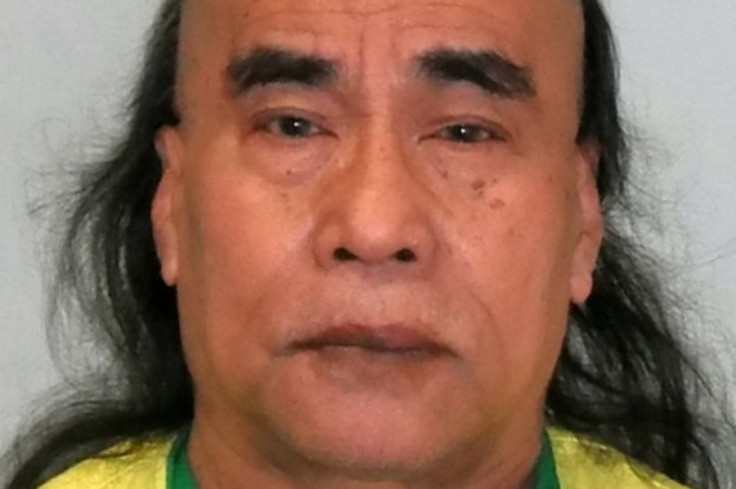 A notorious hitman serving a whole life term, has been handed a second life sentence for killing another prisoner with a rock taken from a fish tank.
Victor Castigador, was imprisoned in 1989, when he tied up and doused two security guards in white spirit before setting them alight in London. The murders were dubbed the 'human torch murders' by the press at the time.
The 61-year-old, known as 'The Killer from Manila', was convicted on Friday 21 October again, for the murder of Sidonio Teixeria, 59, in a workshop at HM Long Lartin, a category A men's prison in Worcestershire, on 20 June this year.
Teixeria was serving time for killing his three-year-old daughter and attempting to murder his nine-year-old son.
Castigado, originally from the Philippines, is one of around 50 whole life tariff prisoners in UK jails who will never be freed. He targeted Teixeria, claiming he was a "wet dog" and vowing to murder him for no specific reason.
After killing Teixeria, Castigado told guards according to the Mirror: "He p****d me off, he deserved what he had." He added: "I'm never getting out, I have nothing to lose. He won't need an ambulance, he's dead."
Castigador had initially denied the murder charge, but changed his plea to guilty on the first day of his trial at Worcester Crown Court in September. Justice Charles Haddon-Cave, presiding over the sentencing, said: "This was a brutal, savage, merciless and unprovoked attack. You said he had 'got what he deserved'. You said he was 'a horrible man and a bully'. What do you think you are?
"You seem to think that you are something of an enforcer as you said it was 'your job'. You are wrong. It is not your job, or right, to judge others or pass moral judgements in others."
After being sentenced, Castigador told the judge: "People are taking the p**s out of me. I'm sorry Your Honour, but thank you very much."
Prosecutor Peter Grieves-Smith told the court: "This was a premeditated killing. As far as the attack was concerned, it was a merciless attack carried out with an intent to kill ... The defendant was interviewed and he admitted killing Mr Teixeira and referred to him as a 'horrible man' and a 'bully'. He said 'sometimes you have to punish evil'. "