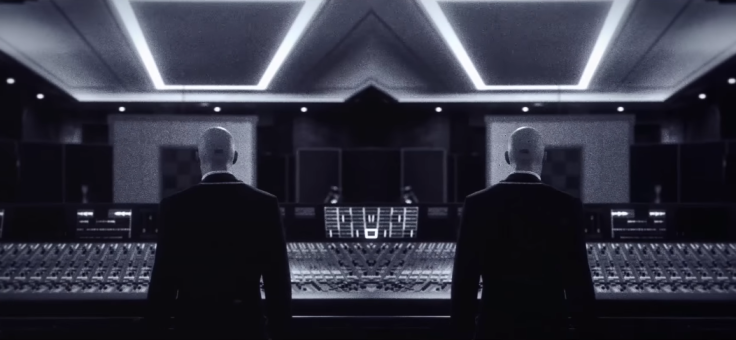 Square Enix is teasing the next Hitman episode with a fake band called The Class, for which the publisher has created a Band Camp page, a Twitter account and sent out vinyl records with real music on them to members of the press.
The element that confirms the band's existence as a tease for the upcoming Thailand-set episode is a music video for track "Are We Stars" which shows Hitman protagonist Agent 47 standing ominously in a record studio.
The video uses a kaleidoscopic effect to tease elements of the upcoming location, including a stretch of beach, local temples and the band's recording studio – likely housed in a high-end hotel. We also see members of the band.
A bio sent out with the record also teases the backstory that will set up the mission. "Success came at a cost, and tragedy struck one night as [band front man Jordan] Cross' long-time sweetheart fell to her death in a terrible accident. Destroyed with grief, Cross withdrew from public eye for at time but eventually emerged stronger and with great creative force."
If Cross killed his sweetheart and someone is out for revenge, he may be the mission's target.
IBTimes UK was sent a copy of the record and can validate its authenticity. Monster Vine unearthed and reported on the subsequent music video. You can find the fake band's social media accounts on Twitter, Facebook, Soundcloud and Band Camp in the links.
Thailand is known to be the next episode of IO Interactive's episodic Hitman game. It will be the first new location since May's Marakesh episode, and the fourth overall with two further episodes to come set in Japan and the United States. In July IO released a summer bonus episode which rejigged existing locations in Morocco and Italy.
It's unclear who recorded the music used in the marketing campaign, but hopefully Square Enix reveal all in good time. The episode is likely to launch towards the end of August, but nothing has been confirmed yet.
Below is the full band bio which was sent alongside the vinyl, followed by the music video.
---
For all the latest video game news follow us on Twitter @IBTGamesUK.