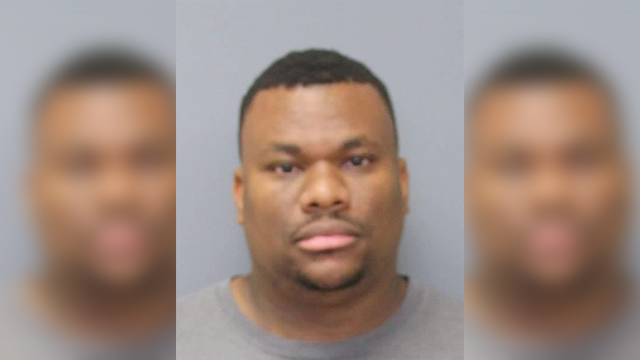 An HIV-positive former track coach and teaching assistant has been arrested on suspicion of sexually assaulting several students at Maryland schools and filming some of the abuse.
Carlos Deangelo Bell, 30, is accused of molesting at least seven boys, predominantly middle school aged, on school property and at his Waldorf home, according to Charles County Sheriff's Office.
He admitted to police that he was HIV-positive and this was corroborated by medical tests.
Bell had been an instructional assistant at Benjamin Stoddert Middle School and an indoor track coach at La Plata High School. He was removed from these positions when police began investigating him in December.
Some of his victims have been tested for HIV and the others will be soon, according to CNN. It is believed that all the tests have so far come back negative.
Bell is also accused of filming some of his attacks on boys after police found evidence of child pornography production on his home computer. His school computer was not found to contain any illegal materials.
The probe began in December 2016 after police received a tip-off.
"A student's parent observed suspicious text messages on their child's phone that were sexual in nature," Charles County Sheriff Troy Berry said.
After six months of investigation, police have charged Bell with several counts of second-degree assault and making child porography. They say more charges may follow.
"Some of the evidence ... included graphic images of Bell sexually assaulting victims. Some of the crimes appeared to have been committed on school property, and others at his home in Waldorf," Berry said.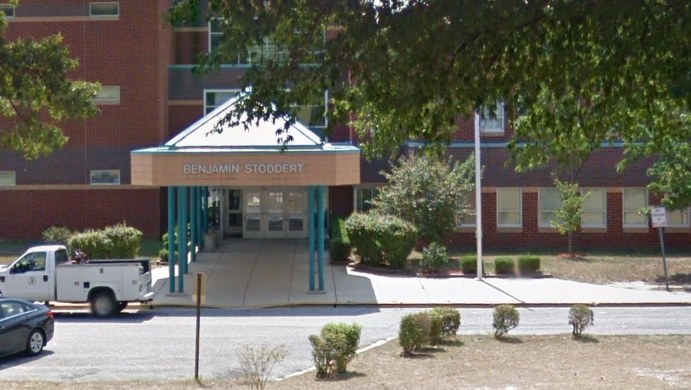 In a letter to parents, Charles County Superintendent of Schools Kim Hill said: "I am alarmed and saddened by these alleged incidents, some of which occurred at school.
"Student safety is job one, and clearly we have work to do to determine where we fell short in this instance, and how we can ensure that this will never happen again."
Hill said that Bell had been:
A temporary instructional assistant (IA) at J.P. Ryon Elementary School from September 2014 to March 2015
An IA at Benjamin Stoddert Middle School from March 2015 until December 2016
An indoor track coach at Maurice J. McDonough High School during the 2015-16 school year
A track coach at La Plata High School from November 2016 to December 2016
He is being held without bail.