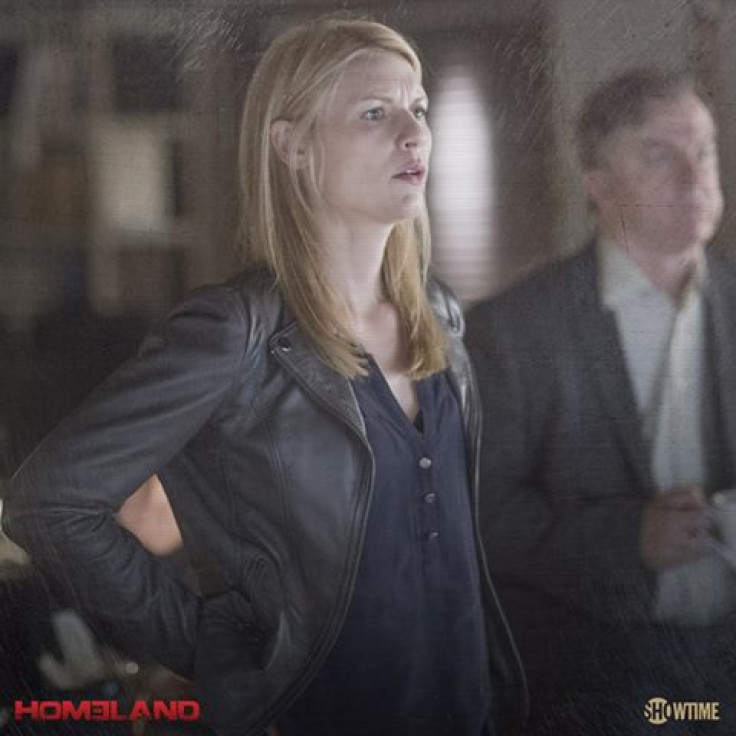 Homeland showrunner Alex Gansa dropped a few tidbits about the Showtime drama's fifth season during the opening session of PaleyFest at the Dolby Theater in Hollywood.
The time frame of the show will jump ahead two and a half years from where it left off at the close of season four in December, reported Deadline.
"We're shooting in Germany," he said before dropping an even bigger spoiler, "Carrie will no longer be an intelligence officer."
The executive producer went on to tease that season 5, which is set to premiere in September, will jump ahead two and a half years.
Responding to the news that Carrie is no longer an intelligence officer, Claire Danes joked: "She's making beer."
The interview also revealed a strong division among Homeland writers on the decision to explore a romance between Carrie and her co-worker Quinn, played by Rupert Friend.
The male writers (other than Gansa) were against bringing the two together, but, Meredith Stiehm was for it. The debate in the writers room kept it from blossoming until the final episode of season four, which Stiehm wrote, where Carrie and Quinn finally kiss.
"I was a fierce advocate for it," Stiehm said. "I felt there was something in the air (between the two) from day one."
Except for the dramatic change in Carrie's resume, there were no big plot reveals, and no news of whether Peter Quinn and Carrie will reunite.
Previously, Showtime's president David Nevins commented on the couple's impending reunion.
He told Entertainment Weekly, "My preference is that I'm not into the artificially elongated 'Will they or won't they?' If you want to do it, go for it. Don't be cute."
Nevins also revealed that "certainly going somewhere else overseas - they're not going back to Pakistan - is one possibility" for season 5.
The plot also isn't "necessarily going to stay now and forever [focusing on] US relations in the Muslim world. It's a show ultimately about US foreign policy, US intelligence in the 21st century at a very difficult time. So we're exploring a few different possibilities and may change it up a little bit."