Homeland season 5 premiere synopsis out: Carrie's life at risk as she reunites with Saul, Quinn in episode 1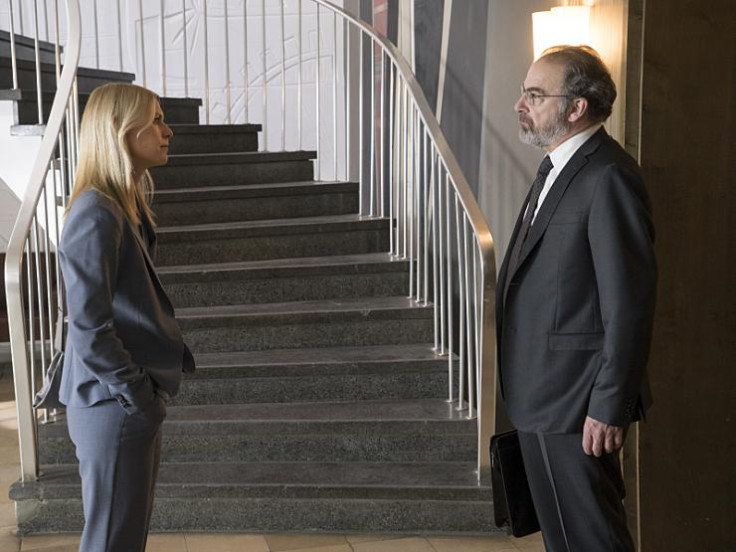 Showtime's political thriller Homeland is swaying away from its usual Islamabad terrorist storyline for season 5, and will strive to address several new current issues. From Russian president Vladimir Putin to the Isis, NSA leaker Edward Snowden and the Charlie Hebdo attacks, the show's canvas will span events and people across the world in its upcoming season.
Episode 1 is titled Separation Anxiety, where Carrie will be thrust into the world she left behind. The official synopsis released by Showtime reads as follows:
The game has changed for Carrie Mathison. Out of the CIA and living in Berlin, Carrie is trying to start a new life but realizes now she's the one with a target on her back. As the danger intensifies, and without Saul and Quinn to rely on, one thing becomes clear – she's never been at greater risk or with more to lose.
The promotional pictures released by Showtime show Carrie reunited with her ex-boss Saul Berenson. Things are not well between the two after the latter betrayed Mathison by siding with Dal Adal in the season 4 finale.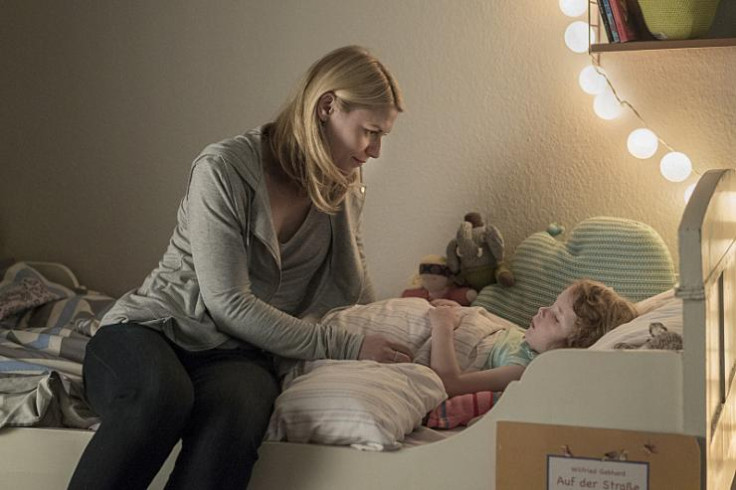 The fifth season will pick up two years after Carrie Mathison's ill-fated tenure as Islamabad station chief, where the US embassy was attacked by terrorists and many people lost their lives. According to the network, when the show picks up, "struggling to reconcile her guilt and disillusionment with years of working on the front lines in the 'war on terror,' Carrie finds herself in a self-imposed exile in Berlin, estranged from the CIA and working for a private security firm."
Carrie will quit the CIA and live a normal life in Berlin with her daughter Francesca, and boyfriend Jonas Happich, but not for long, as her past will catch up to her. Meanwhile, Peter Quinn who was last seen leaving for Iraq, after getting his heart broken by Carrie, will return to his assassin days.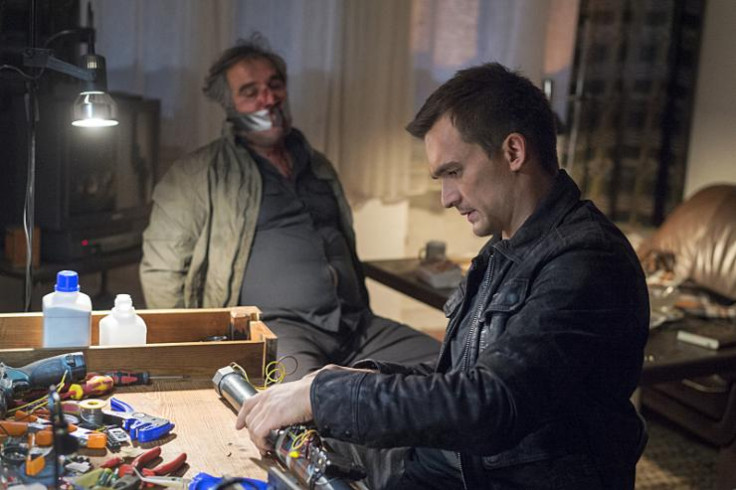 A new trailer shows Carrie living a happy life in Berlin with her daughter and new love, but things go haywire quickly. She accompanies her new "billionaire" boss, Otto Düring (Sebastian Koch), to a war zone, where some unknown assailants ask her if she was a CIA agent. Carrie says, "I was in CIA, I am a private citizen now." We then see Saul getting a text saying, "We have a data breach in Berlin."
The trailer also shows Saul talking to Quinn about killing a new target whose name is in a box. Quinn replies, "If the name is in the box, I will take care of anything you put there." The trailer also shows Saul and Carrie arguing, and her-ex boss saying, "You are being naive and stupid." We hear Carrie, who is kidnapped by three men, say she always thought her past would catch up with her someday.
Another trailer shows Saul saying, "I actually convinced myself that I can change the world." Quinn says, "Half the time you don't even know who you are fighting" as he points a gun at an unidentified women.
The trailer also teases Carrie and Quinn's reunion as he says "Your name is on the kill list, somebody wants you dead," as the promo's voice-over drones, "What would you sacrifice?" We hear a distressed Carrie asking, "How would you feel if you had to leave your kid?" and Quinn saying, "Not everyone is fit to be a parent." The video ends with Carrie telling her little daughter, "You are the best thing that happened to be. And I love you very very much."
© Copyright IBTimes 2023. All rights reserved.