Amir Khan's estranged wife Faryal Makhdoom has givens fans a glimmer of hope that the pair may reunite, after sharing a throwback picture of herself wearing a wedding ring.
Earlier in August the couple became embroiled in a bitter public row after Khan sensationally announced that his marriage was over, claiming his partner had enjoyed a secret rendezvous with fellow boxer Anthony Joshua.
On Tuesday (16 August) Makhdoom, who previously accused her husband's family of years of mental and physical bullying, returned to Instagram following a brief hiatus to thank her fans for their support in the wake of the collapse of her marriage. Sharing a glamorous bathroom selfie she wrote: "Been low. But I promise I'm reading all your comments & love. I miss you guys."
The 26-year-old Pakistani-American beauty added the broken heart emoji and told her "#instafamily" that she "see[s] you".
It didn't take long for eagle-eyed fans to realise that the picture she shared was one that showed her still wearing her wedding ring, despite her recent woes. Khan was also photographed wearing his platinum wedding ring when he returned home to Manchester after spending a few weeks in Dubai last Tuesday.
"May Allah swt re unite u and amir together x" one follower said while another added: "Iwanna see u with Aamir Khan, i think u guyz made for each other, please return to him.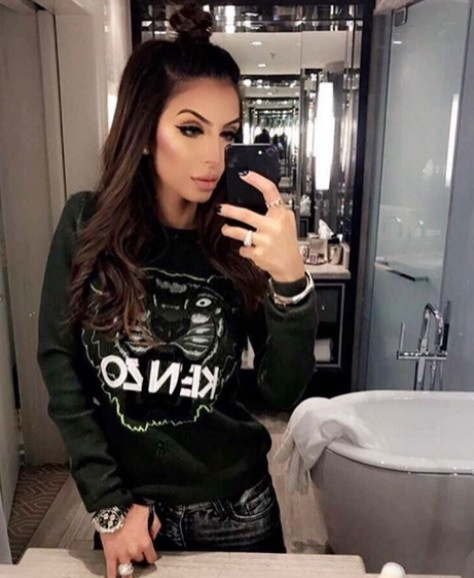 A third wrote: "Looking fierce. Hope you get your happy back. Xx"
Makhdoom recently broke her silence on the couple's war of words to tell her twiter followers that it has all stemmed from a "huge misunderstanding" and that she Joshua was not involved.
Bolton-born Khan then all but apologised to Joshua by tweeting him his estranged wife's note, with the message: "Glad all is cleared up and all lies. I got angry like any man would. No truth to it. Good to know. All the best."