How To Get Away With Murder season 2 winter finale finally revealed Annalise Keating's shooter and Emily Sinclair's murderer with a lot of twists and turns. It was Asher who ran over Sinclair, while Annalise getting shot was an elaborate plan to frame Catherine Hapstall for the prosecutor's murder.
The lawyer calls 911 and says Catherine shot her and then begs one of her students to pull the trigger. When Connor, Michaela and Laurel refuse, she begs Wes Gibbins to shoot her in the leg and even reveals that his ex Rebecca is dead and that she has been lying to him all this time.
In an interesting twist, Wes picks up the gun and shoots her in the stomach. In fits of rage he aims to kill her but when Annalise mutters "Christophe", Wes stops. The scene flashes back to Wes's childhood where a young Christophe aka Wes is in an interrogation room asking police if his mother is dead. We see Annalise and Framke Janssen's Eve watching him and saying: "What did we do?"
Showrunner Pete Nowalk teased about Annalise and Wes's big twist in an interview with The Hollywood Reporter. Speaking about the Christophe revelation, Nowalk shared: "We had written a draft of the script where that was not in it and we asked ourselves to come up with something different but still in the formula of the show. I never thought I would want to tell the backstory between Wes and Annalise so soon but what I've learned in writing the show is we usually move things to be sooner and then worry about it later. It felt exciting to look backward, as we're usually looking forward."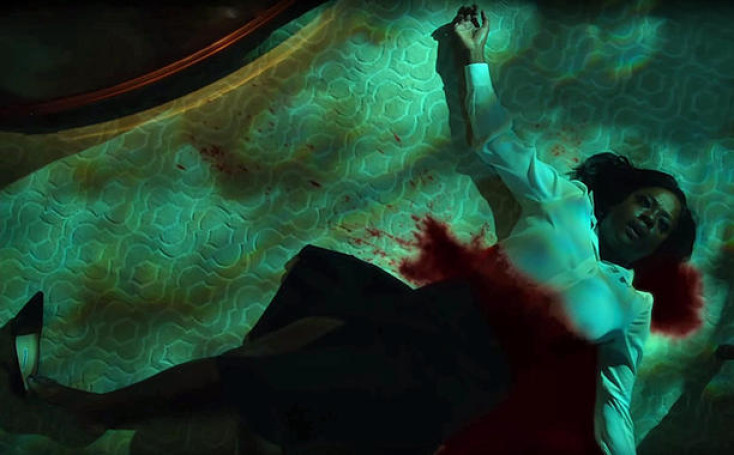 Wes's whole life will change with Annalise's revelation, the showrunner teased. Nowalk said: "Obviously he shot to kill; he definitely shot out of anger and emotion. And then all of a sudden his whole life changed with one word. It makes him reassess everything. Wes had a picture and a story of what his past was, and now that Annalise knows what his name used to be and what was going on, he's going to have to question his entire life."
Alfred Enoch who plays Wes dished on how shooting Annalise will impact his character in an interview with Variety. Enoch shared: "There's an intimacy between them, which complicates the issue with him shooting her and trying to kill her, which obviously is why the betrayal feels so stark and so painful."
"It's a very complicated relationship because to some degree, he knows he can't trust her, but I don't think he would have ever suspected that — even though he's been suspecting her throughout all the season," the actor added.
How to Get Away With Murder season 2 will return on Thursday, 11 February on ABC Network.