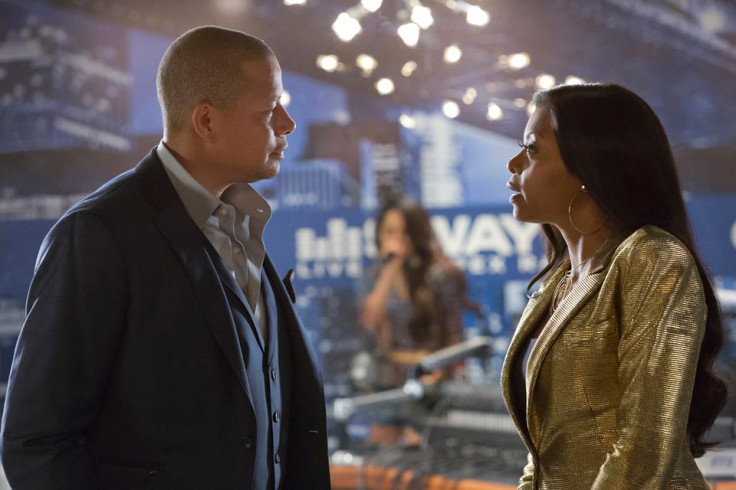 After fighting among themselves for the first half of Empire season 2, the Lyon family will stand for each other and fight for Lucious's company in the fall finale episode. Titled Et Tu, Brute?, episode 10 will air on 2 December at 9pm EST on Fox Network.
In episode 9, Cookie dealt with her sister issues and sent Carol to rehab while Lucious made some progress in collaborating Empire with the streaming service. Jamal was seen sharing a connection with Skye Summers (played by guest star Alicia Keys) while collaborating on a song and they even share a kiss. Also, Lucious finally revealed Laz's true identity to Cookie, who was heartbroken after the revelation.
Here are a few things to expect in the fall finale:
1. Lucious's place in Empire Entertainment is under threat: According to the synopsis, Lucious will make a reckless play for the streaming service that he believes will make him the most powerful man in music, only to learn that the entire business strategy was part of a scheme that might jeopardise everything for which he has worked so hard.
Also a promo shows Mimi Whiteman announcing to the Empire board: "I propose a vote to remove Lucious Lyon as chairman of Empire." The Lyon head doesn't handle the news well.
2. Lucious-Cookie reunion may happen in this episode: Cookie shows up in Lucious place, who is seen throwing stuffs around. Cookie consoles Lucious and says: "You have got to understand what is at stake here, and they [their sons] need you to be strong."
Throughout the seasons, fans have seen Lucious as the tough leader but in the promo he holds Cookie's hands with tears in his eyes. Later, we see Cookie explaining to Hakeem: "Lyon Dynasty is our company but Empire is our family. And anybody who tries to steal that from us is our enemy."
After all the awful things Lucious has done to Cookie and Hakeem, it will be interesting to see them standing up for each other in times of need.
3. Cookie will plan a concert at the prison where she spent 17 years locked away from her family. Executive producer Ilene Chaiken in a new promo has talked about Cookie facing her demons. She said: "In the fall finale for the first half of season 2, Cookie going back to the prison that she spent 17 years of her life in, is tangentially related to the fact that her whole life and especially her concert has blown up. It's Cookie facing her darkest demons."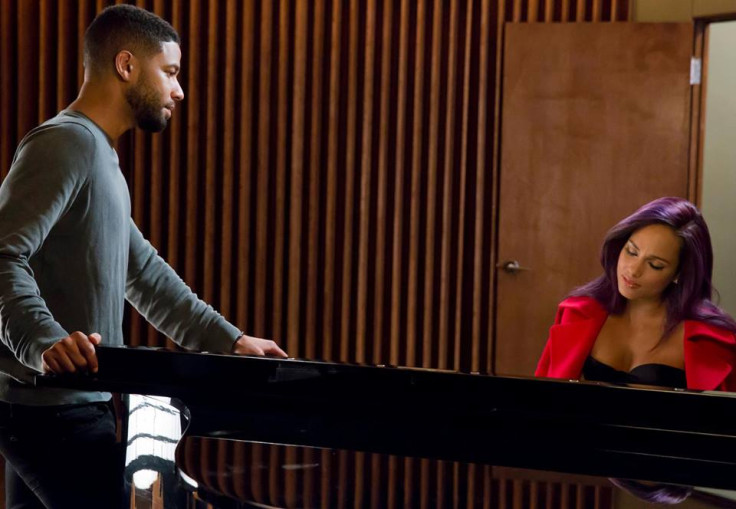 4. Jamal and Skye Summers romance: In the last episode, the two hooked up but Jamal and Summers are both confused about their identity. Speaking of the newest couple, Chaiken revealed that the whole things about Summers's attraction to Jamal was because he owned his gay identity. She said: "Here they are now, sleeping together and they are both utterly confused and blown away by it."
Lucious will find out about their secret romance as the promo shows Lucious asking Jamal: "Are you hitting that?" But a confused Jamal utters: "I am still gay." We see Lucious leaving the place smiling!
5. Anika is still plotting a revenge against the Lyon's as the return of Hakeem's ex Camilla Marks (guest star Naomi Campbell) will complicate things with his new love Laura. The synopsis for the episode teases: "You won't want to miss the last few minutes that will leave you speechless."