How to get the most out of Google Pixel and Pixel XL phones
Check out the top tips and tricks to get the most out of your new Pixel phones.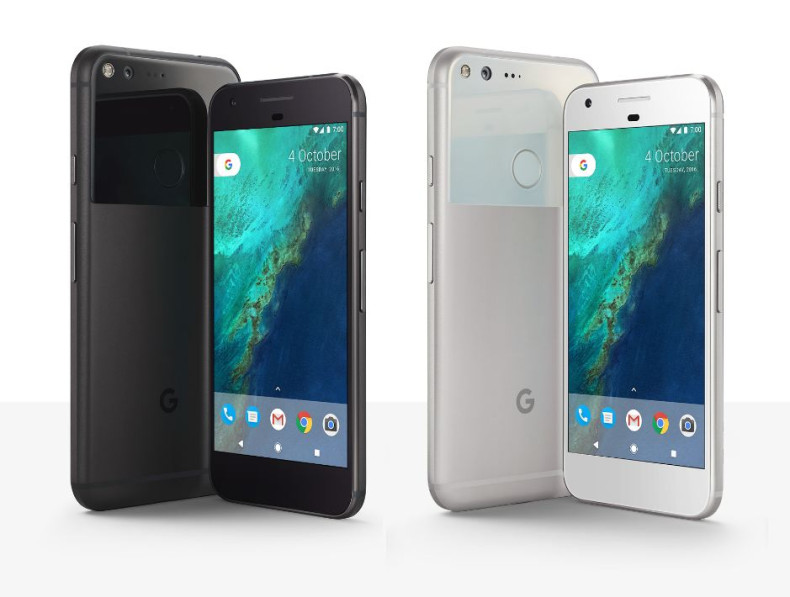 Google's new Pixel models come with an array of new features such as built-in Google Assistant, an advanced camera, the latest version of Android operating system and larger screen. To help you get the most out of Google's newest Android phones, IBTimes UK brings you top tips and tricks.
How to adjust phone's screen to fall asleep
Open Settings>> Display
Now tap Night light, and now under Schedule select the timing you want for the sleep patterns
How to create backup for photos and videos
Launch Google Photos app
At the top left, tap the menu
Tap Settings then select Back up & sync
How to capture 4K video
Launch the Camera app
At the top left, tap Menu then Settings
Go to Video and select Back camera video resolution
Select UHD 4K video to capture video in 4K resolution
How to check when storage is full
Open Settings tap Storage
Tap manage Storage and enable the Smart Storage option
How to connect with Google Duo
Launch Google Duo then tap to start a call
Select a contact that is using Google Duo. You might invite a contact to use it
How to create movies, GIFs and photos with some special effects
Launch the Google Photos app, then tap Assistant in the bottom left corner
Go to Create new and select the effect such as "Animation"
Select the photo you want to animate. You can choose as many as 50 photos
Tap Create in the right hand corner and your animation will start playing itself on the screen
How to customise home screen
Tap and hold anywhere on the home screen, then tap Widgets
Touch and hold a widget and then drag it to the home screen
If an outline with dots appear on the sides, drag the dots to resize the widget
Once you are done tap anywhere outside the widget
How to find photo quickly
Open Google Photos
Tap the search field at the top of the screen and enter name, place, activity, object to find the photo quickly
How to find flashlight
Open Quick Settings
Tap on the flashlight icon to switch on the torch
How to access camera fast
Press the Power button twice from any screen to activate the camera
Keep all files in Google Drive
Open Google Drive app and search for files
You can also create new files and share the existing ones. You can store all files safely in Drive
Google Assistant
Say Ok Google or touch and hold the home button to get help from Google Assistant
To get started you may ask, "What can you do?"
How to cast your phone
Ensure that your phone is connected to the same Wi-Fi network as the Chromecast device. You should have the latest version of Google Home app.
Launch Google Home app
Select Cast screen from the menu and select it
Share your phone
Go to Quick Settings
Tap the user icon on the top right and select Add a Guest to start Google Guest Mode
End Guest Mode by tapping the user icon and select Remove Guest
Tap Remove to delete the apps and data from guest's session
Swipe for notifications
Open Settings then Moves
Enable the Swipe for notifications
Now when you swipe on the fingerprint sensor to check your notifications from any screen
How to switch between photos and videos
Swipe left in the camera to start shooting
Swipe right to capture photo
How to take a screenshot
Go to the screen you want to capture
Press and hold the Power and Volume Down buttons together for a few seconds, the phone will save a screenshot
You should see the screenshot capture at the top of the screen
Translate signs
Install Google Translate app on your phone and open it
In the top-left corner, select the language of the text you are looking at
In the opposite corner, select the language you would like to see the text
Tap the camera icon, point it at the text you want to translate
To pause the camera and see the translated text, tap Pause in the bottom right corner
To resume, tap Play
Try out new wallpapers
Tap and hold anywhere on the home screen
Tap Wallpapers, from there select a wallpaper from the available collections