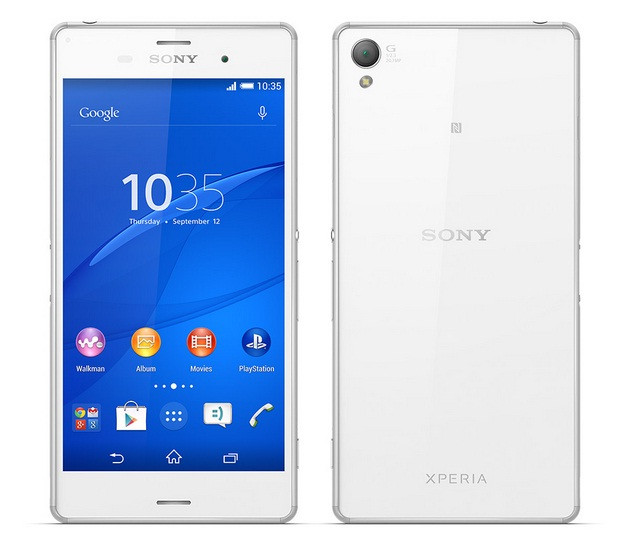 Within less than a month Sony released two new Android 5.0.2 Lollipop builds for the Xperia Z3 and the latest is 23.1.A.0.726.
For Z3 owners looking for a method to gain root access, without installing any root file but through any pre-rooted firmware, senior XDA member welshlad has a solution. The forum member has made a flashable stock Android 5.0.2 firmware file, which is pre-rooted and has dual-recovery installed. The build version for pre-rooted Lollipop firmware is 23.1.A.0.726 and UK generic.
Although rooting any Xperia device is quite easy, the only issue is the devices do not come with dedicated recovery partition; hence the boot image is modified to fit in a custom recovery. Besides, the boot image is firmware dependent.
The pre-rooted stock Lollipop firmware is a single solution for both gaining root as well as recovery. The developer has confirmed the method is working fine with the Xperia Z3 D6603 model. More details about the pre-rooted firmware can be found on the development thread.
Check out the following guide to install stock Android 5.0.2 (23.1.A.0.726) pre-rooted firmware on the Xperia Z3. Keep in mind that installation will be at your risk. Neither the developer nor IBTimes UK will be held liable for any mishap to the device.
How to install stock Android 5.0.2 (23.1.A.0.726) pre-rooted firmware with dual recovery on Xperia Z3 D6603
Step-1: Download Android 5.0.2 Lollipop pre-rooted firmware
File name: D6603_23.1.A.0.726_R5C_Customized UK PreRooted.zip
Step-2: Unlock bootloader of the Xperia Z3 if you have not
Step-3: Install TWRP recovery on the phone
Step-4: Copy the downloaded ROM file to phone's internal storage and remember the location
Step-5: Boot the Z3 into recovery mode
Step-6: In the recovery mode first create a backup. Select Backup then do a swipe on Swipe to Backup option at the bottom of the screen
Step-7: Perform a complete wipe. From recovery select Wipe then Advanced wipe then select Cache, Dalvik/ART cache and Data. And swipe on the Swipe to wipe option. This process will make the phone ready for the new ROM by removing cache, dalvik cache and data
Step-8: Install the ROM. Return to the recovery menu and select Install then head over to the folder where have saved the pre-rooted Lollipop firmware file. Select it and swipe on the Swipe to Confirm Flash option. Wait until the process is completed
Step-9: Finally, select Reboot then System to reboot the phone
You can now gain root access on your Xperia Z3 running stock Android Lollipop firmware and dual recovery pre-installed.
[Source: AndroidSoul]