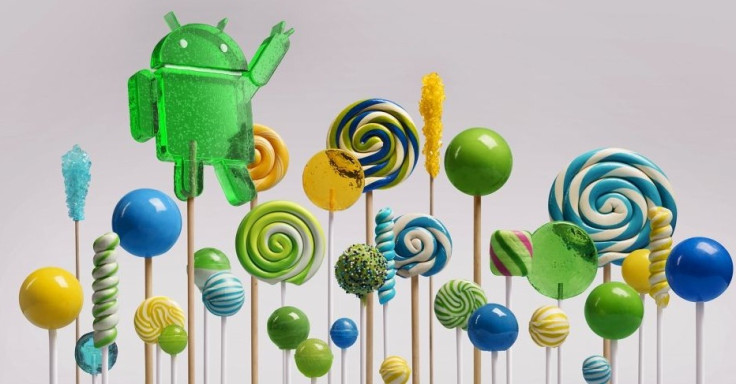 Android Lollipop is now available on more Xperia Z devices. Sony recently confirmed the Lollipop dessert treatment for Xperia Z1, Z1 Compact, Z Ultra and Xperia Z3 Dual.
Other Xperia models such as Xperia T2 Ultra and Xperia C3 (with dual SIM variants) will receive similar software upgrade next week, announced the company. The upgrade for the original Xperia Z series - Xperia Z, ZL, ZR and Tablet Z - will start in a few weeks.
The timing and availability of the upgrade might vary according to market and carrier network.
The aforementioned Xperia handsets will be eligible for the following Lollipop goodies with the upgrade.
Fresh, streamlined looks – based on Google's material design, but retaining minimalistic approach to interface and application design.
New look notifications and lock screen – with fully customisable settings, so you only get the information you really need.
Multi-user profiles and guest mode – making it easy for family and friends to use your device, or the creation of dual environments for work and play.
Android for Work – not only are business-ready Xperia smartphones and tablets unique devices for work – with waterproof form factors, long battery life and productivity features – they will now also be part of the Android for Work ecosystem.
Better storage control and customisation – with the option to easily move applications from internal memory to SD card – giving you more control over your content, particularly useful for devices with slightly less space.
FTF download links:
The build number noted for Android Lollipop version 5.0.2 is 14.5.A.0.242 for Xperia Z1, Z1 Compact and Z Ultra, whereas for Xperia Z3 Dual it is 23.1.1.E.0.1, according to XDA forum members, who have also shared the FTF download links.
Senior forum member, LeParkour012 has reported the 14.5.A.0.242 build for Xperia Z1 models such as C6902, C6903 and C6906.
Meanwhile, the Z1 Compact bearing model number D5503 and variants of Z Ultra C6802, C6806 and C6833 have been confirmed to have tested the Android Lollipop.
These FTF files can be flashed on the respective Xperia models using Sony flash tool. Do not forget to check the model number of your Xperia handset before flashing the FTF files, as installing incorrect files might damage the device.
Xperia Z1: Android 5.0.2 build 14.5.A.0.242
C6903_Customized HK_1276-7948_14.5.A.0.242_R5D
Pre-rooted firmware from here and here
C6902: Customized SG 1277-2654 R1D and C6903: Customized SG 1276-7937 R2D download links
Xperia Z1 Compact: Android 5.0.2 build 14.5.A.0.242
Android version: 5.0.2 (Lollipop)
Build number: 14.5.A.0.242
Phone Software Version: 1279-
File System Version: EURO-LTE_14.5.A.0.242
Customization Version: 1279-
Branding: Generic DE (unbranded)
Country: Germany
Or, D5503_14.5.A.0.242_R1D_D5503_Customized FR_1279-7243
D5503_14.5.A.0.242_R2D_D5503_Customized IT_1279-2796
D5503_14.5.A.0.242_R6D_Customized_HongKong_1281-9266 (source thread)
or, from here
Xperia Z Ultra: Android 5.0.2 build 14.5.A.0.242
C6802 Customzied Ukraine
C6806 Customzied USA
C6833 Customzied Germany (development thread)
or from here
Xperia Z3 Dual: Android 5.0.2 build 23.1.1.E.0.1
flashable_D6633_23.1.1.E.0.1_RC4_Customized_RU.zip [alternate link]
D6633_23.1.1.E.0.1_Customized-MEA.flashable.zip [alternate link]