Combat sports fans will have to pay a significantly higher amount of money if they wish to attend or watch Floyd Mayweather vs Conor McGregor live on pay-per-view.
The super fight was officially confirmed on Wednesday (16 June) to take place in Las Vegas at the T-Mobile Arena on 26 August.
And with both fighters expected to earn in excess of $100m (£78m), it looks like the fans will have to play their part as well with UFC president Dana White revealing that ticket prices will be hiked for this once-in-a-lifetime fight.
"When you talk about super fights, this is a super fight," White said in a media conference call. "Two different guys from two different sports going in and putting it on the line. You can't charge what you normally charge for a pay-per-view, I get it."
"And saying there was pushback on the Mayweather vs. Pacquiao superfight? There was anything but, it was the biggest fight ever in the history of PPV.
"And as much of a clusterf**k as I said the ticket situation was, people were rabid for those tickets. I bought 10 tickets for that fight, that's the worst thing about it."
While they are not officially on sale yet, Viagogo is currently selling tickets for Mayweather vs McGregor, with the cheapest price at the time of writing being $1,849 (£1,448) for a Level 200 seat.
For most, the pay-per-view option seems more viable, however, there is likely to be a price bump there as well. While no official price has been set as of now, the fight could follow in the footsteps of Mayweather vs Pacquiao, whose big money boxing match in 2015 charged fans $99 (£77.50) to watch from home in high definition.
The bout is also likely to cost more for viewers in the United Kingdom on either Sky Sports Box Office or BT Sport, both of which are the likely channels to broadcast the event.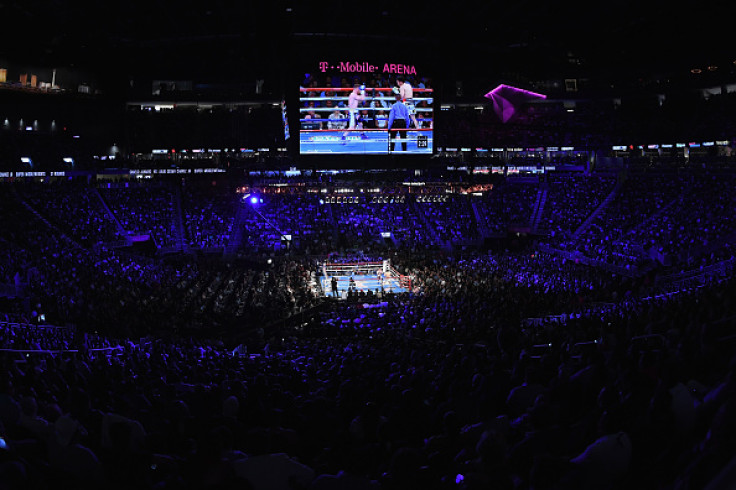 Despite this, both camps seem confident that the fight will continue to break records as while Mayweather vs Pacquiao made $500m (£391.60m) in revenue, the 26 August fight could make $1bn (£0.78bn) according to a network executive.
"With these two guys and the hype that's already surrounding the fight, it's not out of the question they could get 10 million buys at about $100 a buy," the executive told The New York Post. "I know that sounds like a lot. But it's doable."
"Those are all boxing fans, who will probably buy this fight, and if you add the MMA fans and their reverence for McGregor, that's another 2-3 million, and then you've got people who don't really follow boxing or MMA and just want to see a spectacle. Maybe that's another million. So if the pay-per-view is $100-125 then that's going to push a billion."