Floyd Mayweather vs Conor McGregor confirmation underlines the crises engulfing boxing and UFC
KEY POINTS
'The Money Fight' will bring sanitised sports events to a new low as both entities' struggles are exposed.
Mayweather and McGregor's cross-code bout on 26 August is set to take $600m.
The fantasy and predictive elements of sports, while unnecessary, have always been a hugely engaging arm of the industry. Rarely can you now watch a fixture from the Premier League or NFL without overhearing at least one poor sole overzealously celebrate a development in a game that is inconsequential to the team he or she supports.
One partly redeeming characteristic separating fantasy and real life in this instance is the very clear divide between the game and reality, meaning those of a rational disposition can avoid living through someone else's dream. It is a notion worth clinging onto because, on 26 August, that line of authenticity will become more blurred than ever. A fight fitting of a PlayStation game or even Top Trumps will see the unbeaten Floyd Mayaweather Jr face Conor McGregor in a boxing match, the build-up to which has helped turn the clash into circus act rather than anything resembling a credible sports event.
Mayweather and McGregor are two of the most undignified individuals in global sport. On the one hand there is the glamour puss American boxer who is ending his umpteenth retirement from the sport for another $100m+ pay day. He might be closing in on half a century of wins without defeat but he has transformed from revered defensive maestro to a marketing behemoth whose single intention is to make as much money as possible. And that is before you get to his history of domestic abuse.
McGregor is cut very much from the same cloth. The Irishman's reputation is built on a spectacular knock-out record and his performances in the Octagon are arguably far more eye-catching than any Mayweather highlights reel. But his expletive-led trash-talking make his pre- and post-fight engagements unedifying. The 28-year-old has become bigger than his sport and, like Mayweather, wants to be rewarded accordingly. Sport for sport's sake this fight is not.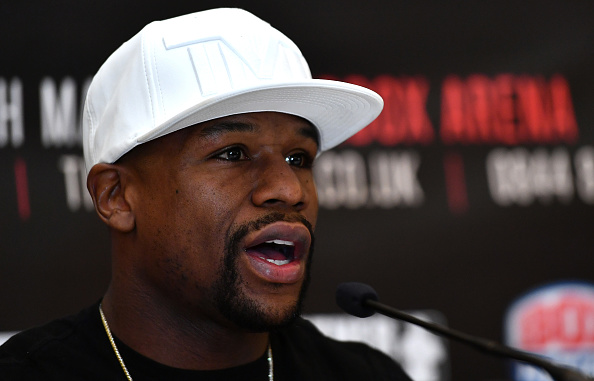 Both men claim they are satisfying the fans of their respective codes by agreeing to meet in a fight on boxing rules. The reality is somewhat different. Mayweather's and McGregor's names might shift newspapers, draw readers to websites and spark pay-per-view buys, but the public are likely to see right through this sporting charade. According to ESPN, the fight will fall short of the $623.5m the 40-year-old Mayweather's clash with Manny Pacquiao brought in two years ago, though PPV and merchandise sales are expected to skyrocket.
Where exactly the intrigue behind a Mayweather-McGregor fight originates is hard to identify, and draws questions over the state of the sports from which they herald rather than a genuine debate over their fighting acumen. If FC Barcelona challenged the Harlem Globetrotters, Roger Federer called out Rory McIlroy or Lindsey Vonn wanted to battle Simone Biles, the fat lady would be wailing away on their careers.Mmoney is helping provide an answer to the question no-one is asking.
If fighting fans across the globe can't see through the bravado that consumes both competitors, then the mismatch on paper surely will drive people away. Mayweather might have limped his way through the twilight of his career, and will be 23 months removed from his last professional fight and 11 years McGregor's senior when the pair step into the ring, but boxing is in his blood. His opponent in Nevada might be a fighting thoroughbred but he does not possess the skill nor technique to live with one of the greatest movers around. Remove the profiles of both individuals and it is nothing more than a has-been facing a complete novice. A horribly one-sided, monotonous contest looms.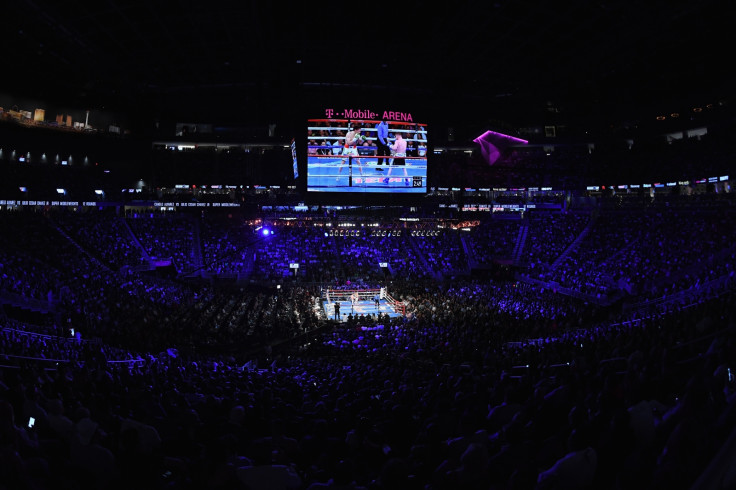 That the bout is even taking place underlines the crises both sports find themselves in. Global boxing is devoid of big names, highlighted by the unrelenting appetite for Mayweather and Pacquiao's predictable and pedestrian fight despite it coming years after their prime. It naturally smashed box office records but provided many with some unbroken shut-eye. Anthony Joshua might be ripping through the heavyweight division but his dominance exposes the shallowness of the competition as much as his undoubted talent.
UFC is finally suffering from dining out on McGregor and Ronda Rousey in recent years. Rousey is as good as retired after two straight defeats, while her male counterpart is now taking one stride away from MMA towards the bright lights of professional boxing, where he can earn top dollar. McGregor earned $40m across three fights in 2016, but could recoup more than double that in late August. Why would he return to a sport where the trauma and threat of injury is far greater, yet the paydays are significantly less?
Whether president Dana White now has a revolt on his hands remains to be seen. UFC fighters will now be demanding bigger purse splits, or threaten to abandon the sport for a career in boxing. Should McGregor's transition prove to be even remotely successful then it will surely pave the way for others to follow suit.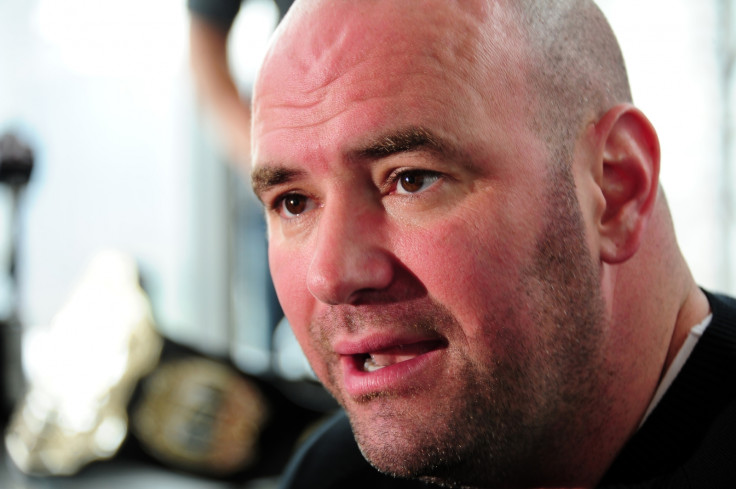 The whole circus feels like the launchpad for McGregor's boxing career. It would be little surprise to see Mayweather run rings around him for 12 rounds, maximising viewing figures in the process, but then endorsing McGregor's credentials as a fighter as the pair embrace in the centre of the ring. The Dubliner will realise the money that can be made from such events and plough his efforts into squeezing every sinew of cash from the boxing public. For two men consumed and surrounded by marketing, this feels like their most premeditated PR episode yet. And that is saying something.
Fantasy in sport has always meant to be something you can't have. In a matter of weeks Las Vegas, the self-professed entertainment capital of the world yet somewhere where what you see is not always what you get, will play host to the ultimate invention of modern-day sport. You can't make it up.
© Copyright IBTimes 2023. All rights reserved.