Scrutiny is a part of life for the members of the British royal family, and Princess Beatrice is not immune to it. Having grown up in the public eyes, the eldest daughter of Prince Andrew has received her fair share of criticism – whether it is over her infamous pretzel hat or due to her weight.
Talking about her struggles and coping with them from a young age, the 29-year-old said, "My experience was about growing up and living a very public life and living in an overexposed environment. So that's from being 18 and struggling with your weight to what fashion choices you are wearing."
The princess was speaking at a House of Lords event, where she celebrated the launch of Be Cool Be Nice, a book with a message against bullying.
On the issue of bullying, the royal referred to her personal experiences, when she was bombarded with cruel comments over her sartorial choices at Prince William and Kate Middleton's wedding in 2011.
Decked in a plush pink outfit, Princess Beatrice had accentuated her look with an eye-catching Philip Treacy headgear – that later got dubbed as the pretzel hat – to the royal wedding. But little did she realise at the time that the accessory will put her at the centre of attention for all the wrong reasons.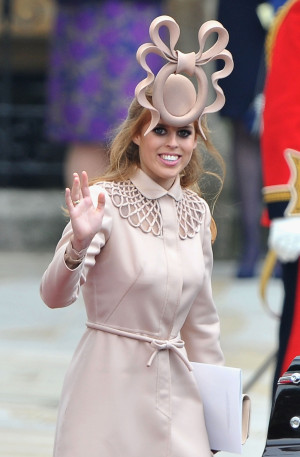 "When everyone else was saying you look ridiculous, you have to have a sense of humour about that and I was able to raise awareness about some incredible issues by using humour," the royal added on the situation, revealing what helped her turn the events.
Princess Beatrice later went on to auction the swirling straw hat on eBay to raise a whopping £75,000 for charity.
"Turning a negative into a positive is all about how you look at things," the princess was quoted as saying by Vogue magazine. Besides the sense of humour and optimism, the young royal also credits her "very supportive friends" for being her strength.
She has learnt a lot over the years, living in the public eyes, and Princess Beatrice hopes she can contribute to making the situation better for young girls.
"I think if I can do more to help that 13-year old girl not go through the same thing then I am honoured to be here and support this incredible campaign," she added.