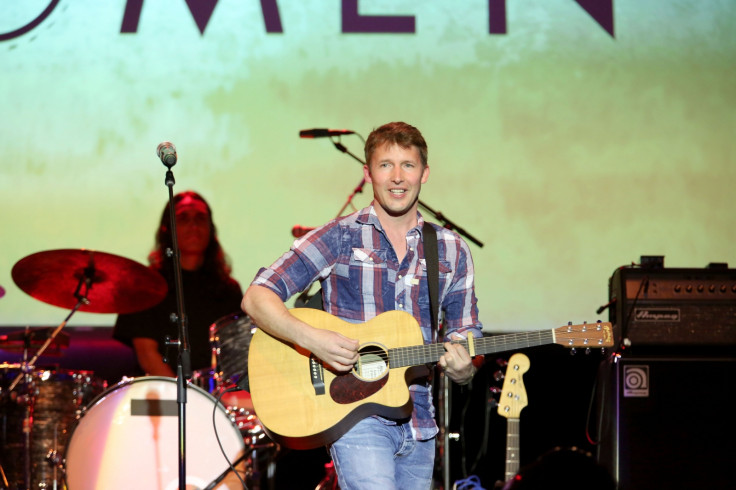 Singer James Blunt has claimed that he and Ed Sheeran made up a story about Princess Beatrice accidentally slicing Sheeran's face with a sword.
In November, it was reported that the 25-year-old needed stitches following a prank at a party, when Beatrice allegedly pretended to knight Blunt and inadvertently struck Sheeran.
A source who was at the party at the Royal Lodge in Windsor recounted the alleged incident, stating: "Apparently, James Blunt joked that he would love a knighthood. Beatrice jokingly said she could arrange it and fetched a ceremonial sword. James played along with the prank and got down on one knee.
"Beatrice, who was in great form, held the sword above him and said, "Arise, Sir James". But she must have misjudged the weight or something and, instead of lightly tapping him on the shoulder, she swung it back, not knowing Ed was standing right behind her."
However, the 43-year-old Blunt told Shortlist magazine the sensational story was made up by the two partners in crime after Sheeran cut himself while drunk.
"Ed was drunk, messing around, and he cut himself. We made a fancy story up; people fell for it. It was very embarrassing," explains Blunt. "All of it was invented. Apart from the actual scar. It's bizarre that people fell for it. I blame Ed. "
Blunt cheekily suggests that the tall tale was designed by Sheeran as a stunt to promote his new album. "He must be desperate – he's trying to sell records. He cut himself and I just patched him up. It's made him look prettier," he explained.
Blunt also denied the story about the sword-wielding princess while appearing on The Graham Norton Show. "If he (Ed Sheeran) said his face got cut while she was 'knighting' me, then he dashed to A&E before returning to the party, then he is a liar," he insisted.
"For a start, she is a princess and would be rehearsed and practiced in these matters, and given the NHS waiting lists it would have been impossible to get to hospital and back so quickly."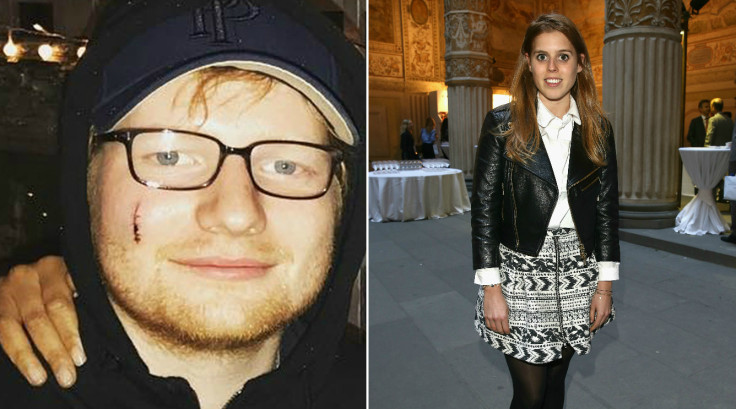 In an earlier interview with Absolute Radio Sheeran, recounted his version of the incident, claiming that his shirt was "covered in blood".
"I got hit in the face and I was like, all right, OK, and then started carrying on and then I looked down at my shirt and it was just completely covered in blood," he revealed. "And everyone was kind of gaping open-mouthed at me. What have I got a nosebleed or something? What's happened?"
However the singer refrained from naming the person who was wielding the sword, leaving him with a gash on his right cheek. He joked: "James Blunt would like me to tell everyone that it was him and he was trying to reclaim his pop career by killing me."