Former New York City Mayor Rudy Giuliani seems to have taken offence to Beyonce's performance at the MTV Video Music Awards which were held on 28 August. The politician appeared on Fox & Friends the next day during which time he slammed the singer, calling her politically charged dance routine "a shame".
Queen B, a strong proponent of the Black Lives Matters movement, walked the red carpet with the mothers of black men who were killed by police and later performed on stage with her backup dancers who were dressed as angels. During the routine, the dancers fell to the floor one by one, as red lights glowed beneath them. The lights were construed by many as having meant to symbolise the police.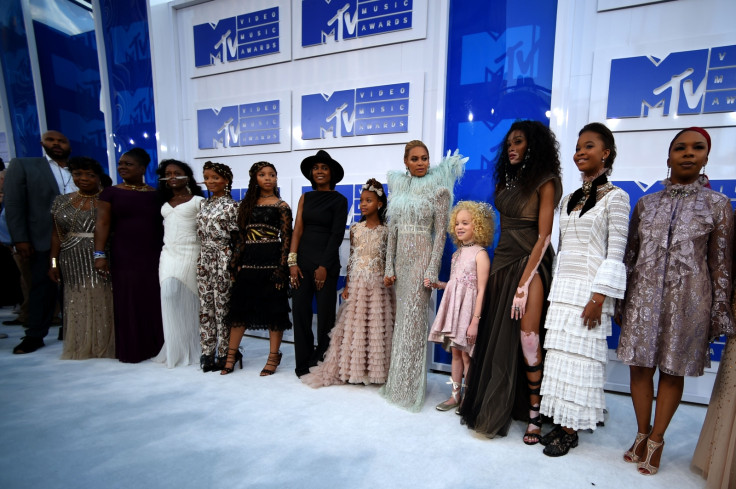 "You're asking the wrong person because I had five uncles who were police officers, two cousins who were, one who died in the line of duty," Giuliani told the Fox News show's co-host Ainsley Earhardt. "I ran the largest and best police department in the world, the New York City Police Department. And I saved more black lives than any of those people you saw on stage by reducing crime and particularly homicide by 75 percent," he continued.
When asked if he took offence to the performance, the Donald Trump supporter turned the focus of the Baltimore protests following the shooting of Freddie Gray by police officers in April. "What the heck have you done like in Baltimore, when they all stood in Baltimore," Giuliani said.
"I was sick when I saw all the politicians sitting, standing in Baltimore after the police situation and saying, nobody's done anything for this community in 50 years. Well, that is a heck of a thing to say, because they've been in charge for 50 years. And they have failed the community," he critiqued the local Baltimore government.
The 72-year-old lawyer and businessman compared the failure there to the success in his home city of New York, pointing out the improvements he made while in office. "I didn't fail Harlem. I turned Harlem around. I didn't fail Bedford-Stuyvesant, I turned it around. Go there now. Go walk in Harlem. Then flash back to 25 years ago and go to Harlem before I was mayor, and one was a place where crime was rampant and no national stores and now there's a thriving community in Harlem."
This is not the first time Giuliani has lambasted Beyonce for using her performances to address the issue of police violence. Calling her pro-Black Panther party performance of Formation at the 2016 Super Bowl "ridiculous" he said, "This is football, not Hollywood, and I thought it was really outrageous that she used it as a platform to attack police officers who are the people who protect her and protect us, and keep us alive."