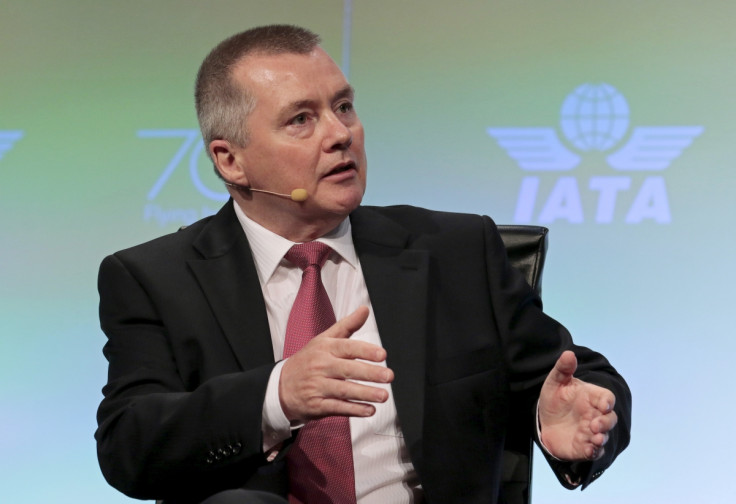 Willie Walsh, chief executive at International Airlines Group (IAG), the parent company of British Airways, has urged both governments and carriers to support the UN's plan and reduce greenhouse gases emitted by the aviation industry. He has sought support for a proposal by the International Civil Aviation Organization (ICAO) – a UN specialised agency – to reduce carbon dioxide (CO2) emission on a global level.
Earlier this month, easyJet announced that it would test the world's first water-powered hydrogen hybrid planes in 2016 and reduce its current carbon emission of 81.5 grams per passenger kilometre, by 7%.
While IAG revealed that it hoped to reduce its own emissions by 8.5%, its sister airlines – Irish Aer Lingus and Spanish carriers Iberia and Vueling – said they would reduce its carbon footprint to 87.3 grams per passenger kilometre by 2020 from the 2015 figures of 95.4 grams.
ICAO is due to hold a meeting in October 2016 with aviation ministers from various countries and Walsh plans to pitch a mandatory international plan on emissions at the meet. While the aviation industry has pledged to halve CO2 release by 2050, it can be achieved only if governments back ICAO's plan, Walsh said, according to The Telegraph.
"A fair, uniform system will give aviation a clear and direct financial incentive to develop cleaner aircraft, switch to low-carbon fuels and introduce more efficient air traffic systems that eradicate unnecessary flying," Walsh stressed.
"No other industry has anything like as comprehensive a scheme for reducing its global CO2 footprint. A global deal for aviation carbon emissions is the only way we can continue to grow our industry sustainably to meet demand. This is a once in a generation opportunity to develop an effective global scheme. We must grasp the opportunity now", the IAG boss added.