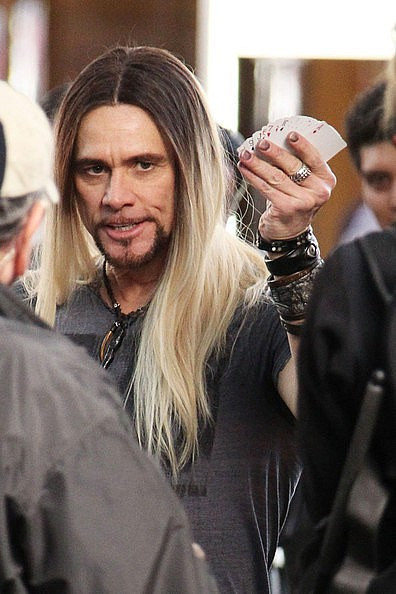 Pictures have been leaked online of comic actors Jim Carrey and Steve Carrell in costume on the set of the new film Burt Wonderstone.
The duo, who last appeared onscreen together in the smash hit Bruce Almighty, play rival magicians in the film, which is due for release in 2013.
Directed by Don Scardino, Burt Wonderstone will also feature Sopranos stars Steve Buscemi and James Gandolfini. Fans are hoping the film will be a return to form for Carrey, who some view as having coasted through recent family-friendly fare, such as Mr Popper's Penguins.