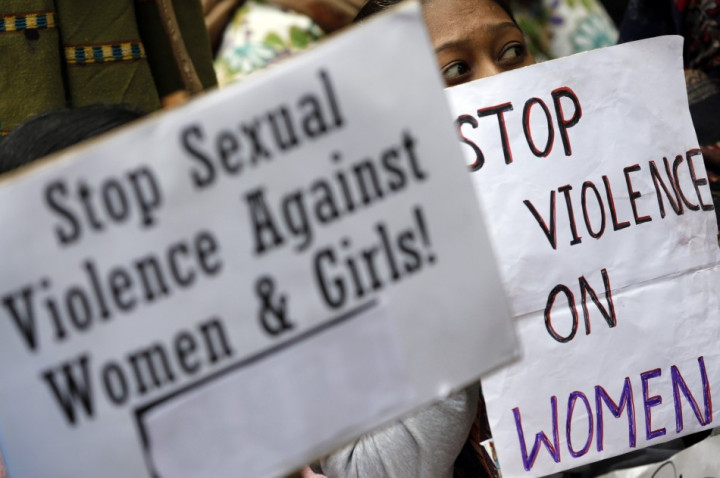 A fifteen-year-old girl has died in northern India, a week after a gang of men set her alight, after she resisted their attempts to molest her.
The family of the teenager told police, that after she objected to their attempts to touch her, the six attackers dragged her inside her house, doused her in kerosene and set her on fire.
The attack happened on November 16 in Shahjahanpur village, Uttar Pradesh state.
The girl was taken to hospital, but died on Sunday night, police superintendent RK Sahu confirmed.
"Four of the six accused have been arrested," he said. "All of them belong to the same village and are of the same caste as that of the girl."
Police are hunting for the other two accused.
It's the latest crime to shock India following a spate of sexually-motivated attacks in the country.
The fatal gang rape of a Delhi student in 2012, sparked violent protests and prompted an international outcry.
While India has implemented tougher laws in an effort to counter the growing numbers of crimes against women, horrific attacks against women continue to be reported on a daily basis.
A 20-year-old woman was allegedly attacked on the orders of a village council in January this year, and in May, two girls were gang-raped and their bodies hanged from a mango tree in their village in Uttar Pradesh.
In September, an Indian girl was harassed and burned alive by four men in Uttar Pradesh, after she refused to stop talking on her mobile phone.
Uttar Pradesh has witnessed a surge in attacks against women, especially those from the Dalit caste, in recent years. The state recorded 2,500 rape cases in 2011 alone.
At is Indian Independence day address, Prime Minister Narendra Modi said the country "hangs its head in shame" over the recent deluge of rapes in the country.