A court in the Indian capital New Delhi has convicted five men of robbing, kidnapping and raping a Danish woman. Three other accused, who are below 18 years and considered minor in India, will be tried at a juvenile court. Another accused in the case, a 56-year-old man, died in February this year.
The 52-year-old tourist was gang-raped at knife-point on the night of 14 January, 2014.
The five convicted men — Mahendra alias Ganja, 27, Mohd Raja, 23, Raju, 24, Arjun, 22, and Raju Chakka, 23 – were found guilty of all the offences. Additional Sessions Judge Ramesh Kumar convicted them under Indian Penal Code sections 376 (D) for gang-rape, 395 for armed robbery, 366 for kidnapping, 342 for wrongful confinement, 506 for criminal intimidation and 34 for common intention. On the night of the incident, the accused reportedly took the woman to a secluded spot close to the Divisional Railway Officers' Club near the New Delhi Railway Station, where they gang-raped her.
The five convicts had denied the rape charges, claiming that a day prior to the incident they had sex with a prostitute. A hearing on their sentences has been scheduled for 9 June.
The court was told during the trial that the defence counsel had challenged a previous court order that dismissed a plea on behalf of the deceased accused, Shyam Lal, seeking to present some doctors as witnesses on the potency issue of the accused. However, the court went ahead with the conviction saying that their application had no mention that the proceedings of the court had been stayed by the Delhi High Court. "Hence, this court is not barred from passing the order," the judge was quoted by The Times of India as saying.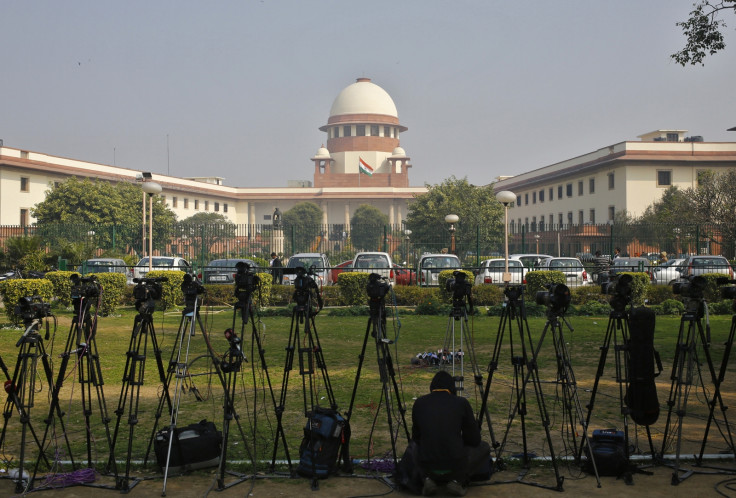 An inquiry is in progress against the three minors before the Juvenile Justice Board.