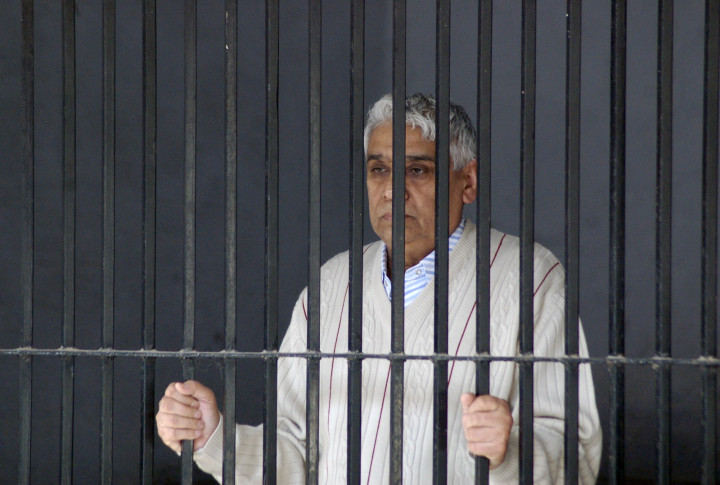 Police have charged an Indian guru with sedition, after an attempt to storm his compound earlier in the week to question him over a murder case was repelled by his supporters armed with guns, batons and acid.
Satguru Rampalji Maharaj was arrested without incident in Haryana state on Wednesday, said Haryana state government spokesman Jawahar Yadav.
Before he was detained, 10,000 of his supporters were evacuated from his compound, police said. Six people are reported to have died in the stand-off.
"I am innocent," Rampal - as he is known to his followers - told reporters as he was led handcuffed from a court in the north-western city of Chandigarh.
"All allegations against me are false."
On Tuesday, supporters of Maharaj armed with guns, rocks and batons successfully fought off police, after officers tried to storm his sprawling 12-acre ashram, which is 110 miles northwest of New Delhi.
Supporters formed human chains to prevent officers entering the compound, and hurled stones and acid-filled bottles from the roof.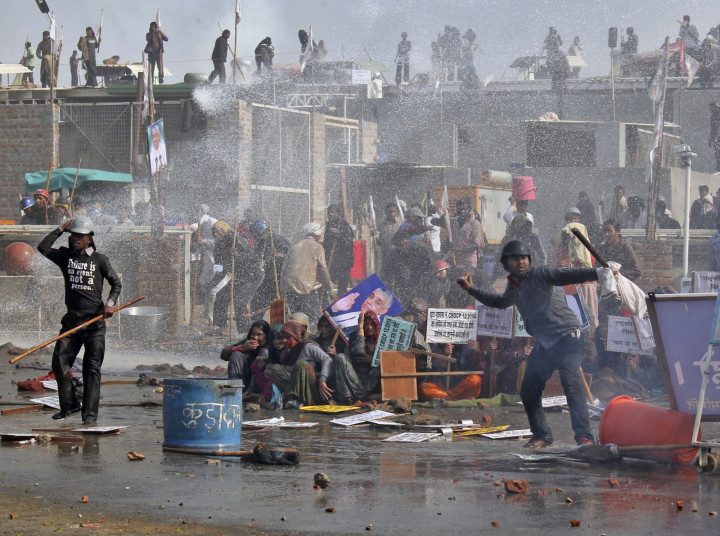 Maharaj had repeatedly refused to obey orders to appear in court for questioning on a 2006 murder.
He is accused of telling followers to open fire in another ashram, killing a man.
In total, he is reported to have missed 40 court summons, for a number of alleged offences.
Following his arrest, 450 of his supporters were also detained.
The guru's followers handed over the bodies of four women who they claimed had died in the ashram on Wednesday (19 November).
Earlier in the day a woman and an 18-month-old child died in hospital after leaving the ashram. The reasons for the deaths have not yet been established.
Maharaj claims to be the reincarnation of 15th century mystic poet Kabir.
Gurus wield immense power in India, with some having thousands of followers.
In recent years there have been a number of high profile cases in which gurus have been accused of exploiting their followers.