Police in India are investigating a case where in a couple – both employed as constables with the Maharashtra police – claimed to have scaled Mount Everest. Following complaints by fellow climbers, police started investigating photographic evidence that the duo used as proof of their achievement.
Other mountaineers have alleged that the two were lying and that their photos were morphed. Dinesh and Tarakeshwari Rathod, who hail from the western Indian city of Pune claimed that they were the "first couple" to reach the summit.
According to the complainants, the Rathods were never at the summit. Anjali Kulkarni, one of the mountaineers alleged: "These [the photos] are the biggest giveaways. The pictures are clearly morphed. The couple's Himalayan suit colours and even their boots seem to have been changed at the summit. The colour of Dinesh Rathod's down jacket is red and black in his individual summit photo, whereas in the couple's summit photo his jacket colour is a yellow-orange.
"The same is the case with Tarkeshwari Rathod's outfit. Both seem to have changed their climbing boots too in separate pictures. Being able to change one's clothes mid-climb and not get frostbitten would be a miracle."
She further mentioned that not only the outfits, there was a time difference that can be noticed in the photographs, which also indicate that the images are fake. According to reports, Dinesh claimed to have reached the summit around 6.25am on 23 May along with his wife, but the direction of the shadows in the image indicates a different time altogether – somewhere between 11am and noon.
However, the Rathods and Makalu Adventures – an agency in Nepal that organised the climb for them – have denied the allegations and said that the complainants were concocting the story to defame them.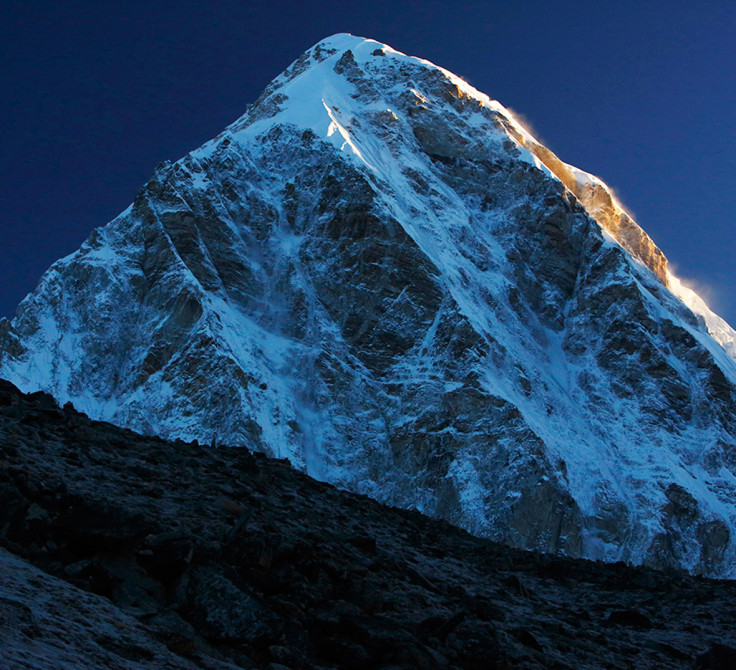 "I am aware of the complaint, but the Nepal Tourism Board verified the feat only after calling my two climbing Sherpas and me along with the Indian couple and asking detailed questions about the summit. They separately interviewed the couple and the climbing Sherpas and after four days officially declared the Rathods' Everest summit feat," Mohan Lamsal from Makalu Adventures said.
This is not the first time such accusations have been levelled against the couple. In 2014 as well the couple were accused of making fake claims of having completed the Aussie10 Challenge, where mountaineers have to climb 10 peaks in Australia.
The complainants alleged that the Pune couple had actually managed to scale only five of the peaks and the Australian Mountaineering Agency refused to issue a certificate to them.