iOS 10.1.1 update causing iPhone battery drain
The iPhone shuts down when the battery reaches 30%, some users complained.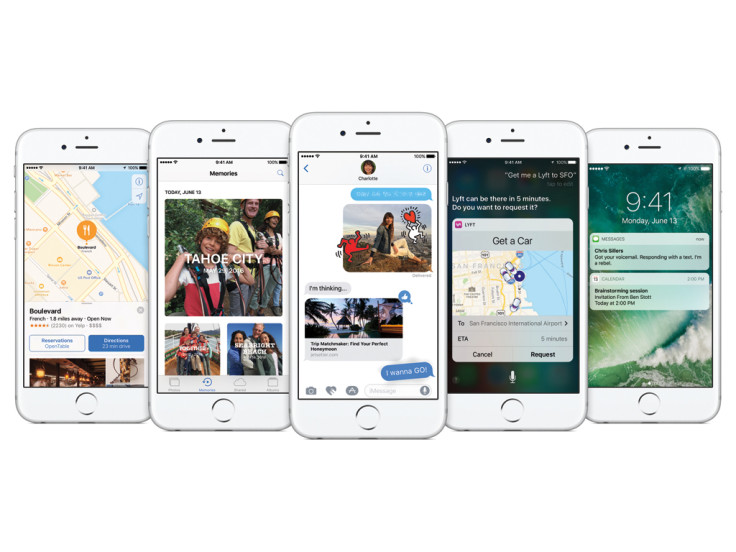 The iOS 10.1.1 software update, released in late-October, was aimed at addressing an issue related to Health data, but it seems like it is draining the battery of the iPhone.
Since the roll-out, a number of users have reported the battery drain issue on Apple's support forum, hoping that the company would release an update to resolve the problem. According to those who have installed iOS 10.1.1, the battery of their iPhone apparently dies out at 30% charge and performing a reboot does not help the battery's performance.
"I'm having the identical issue after upgrading yesterday to 10.1.1..battery suddenly dies at 30%...I have no idea why...I even did a full wipe and it's still doing it...I'm using a 6S and my phone is only like 6 months old and was working perfectly before the upgrade," a user wrote on the Apple forum.
"I upgraded to 10.1.1 this morning on my iPhone 6s Plus. I am now seeing the same thing others are seeing. The battery started dropping really quickly on my commute home from work (35 minutes today) from about 70% to suddenly I get a 20% low power notification. Within 10 minutes, it was down to 4% remaining. Unlike others, rebooting the phone didn't restore the power...it was still at 4%," said another user.
A third user complained, "From a 100% charge I'm getting about 2 hours of battery life with ZERO usage during the 2 hours. This all began after I installed the software update 10.1.1. Never once did I encounter this battery life issue previously. I'm operating a new iPhone 7. Oddly I am also being continually prompted to verify my apple ID on my device."
However, reports suggest that iPhones running the previous iOS 10.1 version also experienced the battery drain issue.
The problem was spotted by folks at PC Mag, who said that there was a good chance it could be related to iPhone 6s repair programme Apple launched recently due to faulty batteries. But the programme was for a limited number of iPhones, whereas the iOS 10.1.1 battery issue seems to be a major one.
Apple is yet to acknowledge the problem, but its Support site outlines instructions detailing what users should to do if the battery of an iPhone, iPad or iPod touch does not charge or charges slowly. Users can click here to know more about the top tips to improve the battery life of an iPhone.
© Copyright IBTimes 2023. All rights reserved.