iOS Jailbreak Tweak: How to Disable iOS Software Update Using Software Update Killer
You do not really want to mess with your jailbroken device, in case you accidentally updating its software with Apple's Over The Air (OTA) updating service (thereby rendering the jailbreak null and void) and because jailbreaking an iOS device is a tedious task. Furthermore, reminders to update could become a nuisance, with continuing pop-ups, application icon badges, internal application indicators and also the software update "Download and Install" pane.
Fret not.
There are enough free jailbreak tweaks available that offer the ability to disable application icon badge. However, to get a taste of how to get rid of these notifications effectively, you could try the new jailbreak tweak dubbed Software Update Killer (SUK) by iOS developer Lunatik.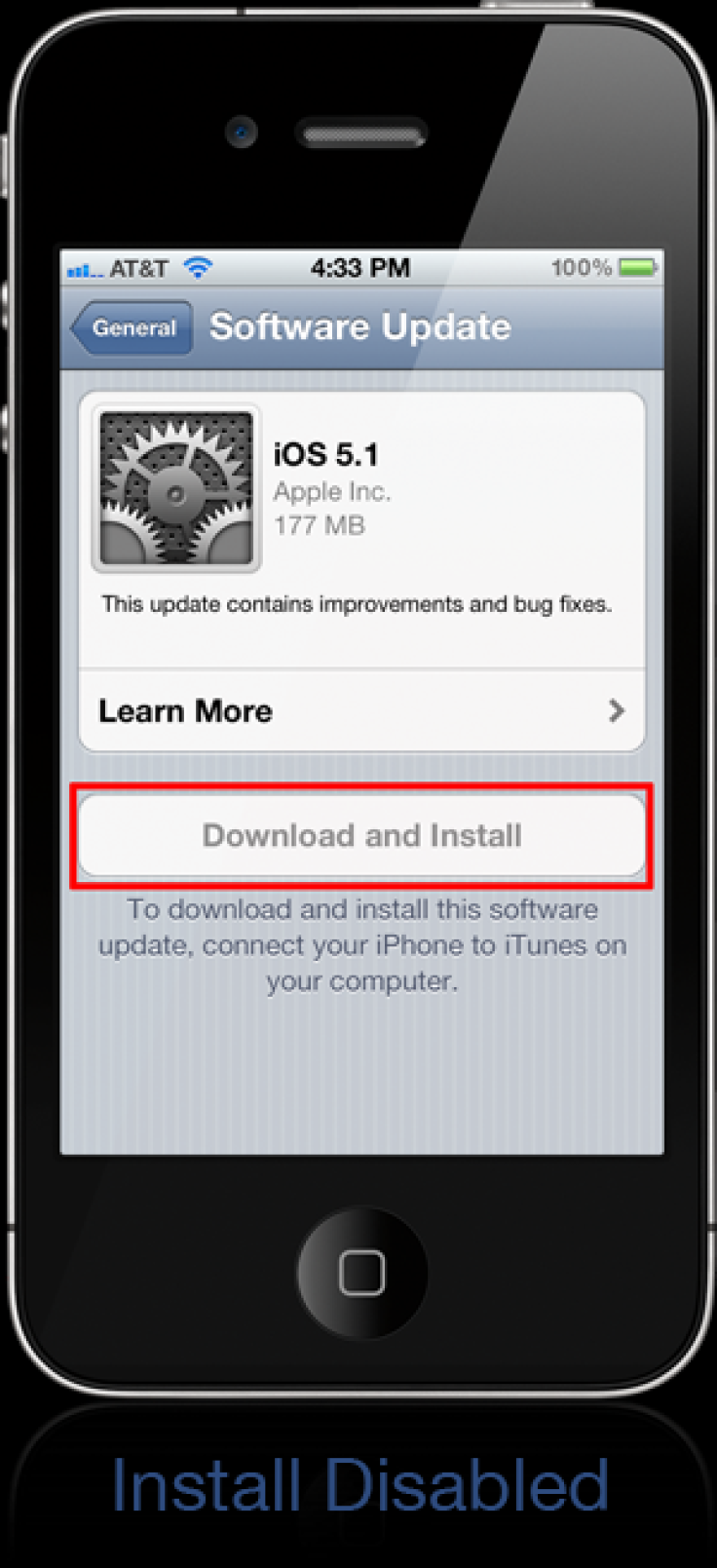 This particular Cydia tweak - SUK - will remove badges from "Settings" and protect you from accidental updates, according to ijailbreak. Besides, it will also disable the "Download and Install" button found within "Settings", for your protection, so that it cannot be accidentally tapped. It also disables application icon badges that appear on the Home Screen icon and goes a step further and removes the internal Settings app badge as shown below: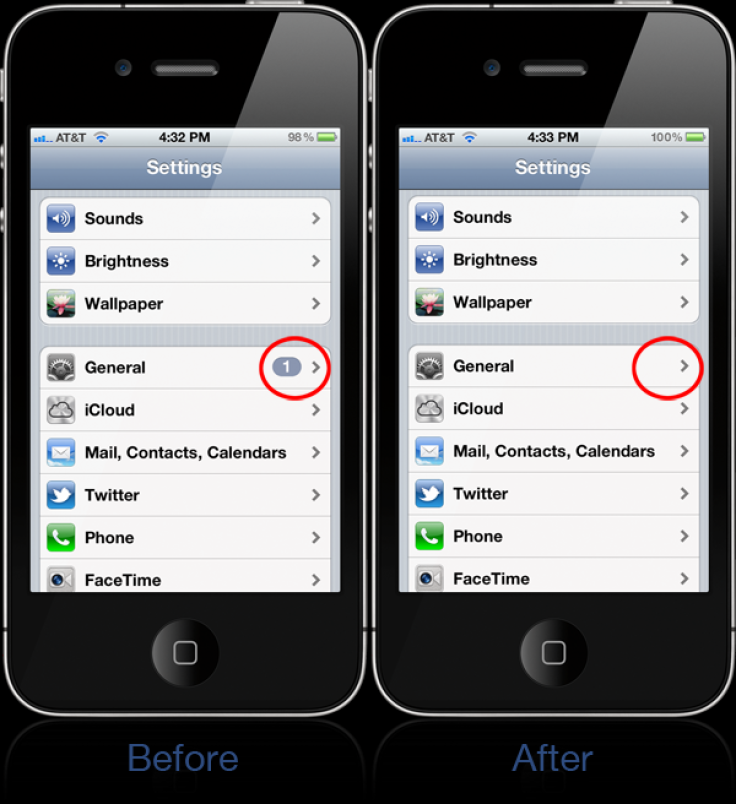 Software Update Killer makes itself useful in two important ways. Firstly, it helps in keeping annoying notifications away. It also doubles up to as a great precaution in keeping your iOS device from accidentally being updated by children or anybody else.
Once the tweak is installed, software updates will be found and displayed normally but you will not be able to download and install them or be notified about them (until you remove the tweak). You will have to check for these updates manually. Software Update Killer provides no options to configure from Settings and you will need to be running iOS 5 to install it since no older iOS versions support OTA updates.
You can download Software Update Killer from Cydia via BigBoss repo.
© Copyright IBTimes 2023. All rights reserved.