A father of two attacked with a sawn-off shotgun would "undoubtedly have died" if it wasn't for the iPhone 5c in his pocket, which took the brunt of the blast.
Daniel Kennedy, 25, was shot on a public footpath on 15 July 2014 in Widnes, Cheshire, after he challenged a group of teenagers who had switched off the local water supply as a prank.
Most of the double-barrel shotgun's cartridge pellets struck Kennedy's green iPhone 5c, which was in his pocket, saving his life and buying him enough time to stagger toward the block of flats where he lived and call for help.
Detective inspector Gary McIntyre of Cheshire Police said: "Fortunately, the victim's mobile phone took the brunt of the shot and, as a result of this, he survived. This is remarkable - had that phone not been in his pocket at that time he would undoubtedly have died."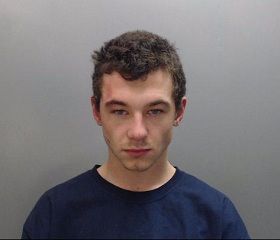 Ryan Duggan, 19, has been convicted of attempted murder and possession of a firearm with intent to endanger life.
His actions were described by McIntyre as "extreme and shocking - the victim went outside to speak to the group about the fact they had turned off the water supply resulting in the defendant shooting him with a powerful weapon." Duggan will be sentenced on 10 July.
'It took me off my feet'
Recounting his brush with death, Kennedy told Chester Crown Court: "He spun round. I saw him holding a big silver thing in his hand. There was a flash in front of me and I felt a burning sensation in the bottom of my body. It took me off my feet." The gun was fired from a range of just five feet.
Pathologist Dr Brian Rogers told the court how Kennedy's iPhone had saved his life. "If one of those pellets had [hit] his aorta and gone into a vital organ, it would have led to significant internal haemorrhaging. He would have lost too much blood and would have died before he got to hospital.
Jordan Grimes, a 22-year-old friend of Duggan, has pleaded guilty to assisting an offender, having let the gunman stay in his Burnley flat after the incident. He is also due to be sentenced on 10 July.