iPhone 6 Approved for Sale in China after Apple Addresses Security Issues
iPhone 6 and iPhone 6 Plus go on sale on 17 October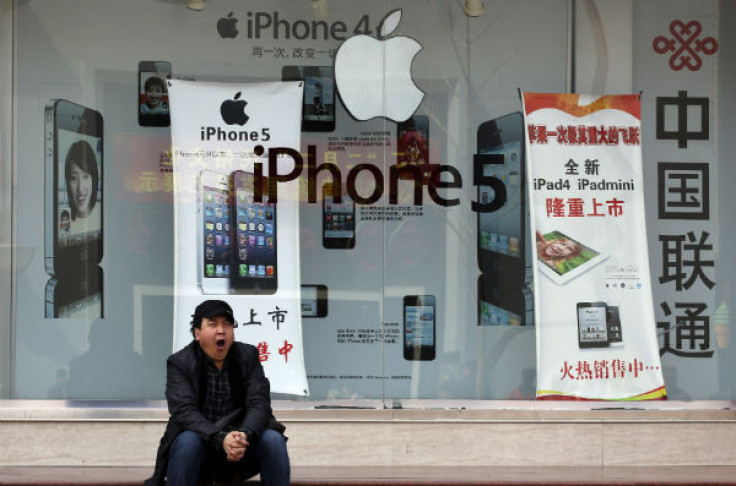 China's Ministry of Industry and Information Technology (MIIT) has approved the sale of Apple's latest flagship smartphones in the country and the iPhone 6 and iPhone 6 Plus will go on sale from 17 October.
The ministry said in a statement on its official website that the iPhone 6 and iPhone 6 Plus had been tested and issued a licence to be used on China's wireless networks.
The approval comes after Apple addressed the smartphone's security risks that could lead to personal data leaks, the MIIT said. Apple told the ministry it has taken measures to fix the issues with its latest iOS 8 mobile operating system to make malicious use of diagnostic tools more difficult.
In addition, the US company promised that it would never create a backdoor on any of its products sold in China to help foreign governments.
Sales begin 17 October
The approval paves the way for Apple to launch the iPhone 6 and iPhone 6 Plus in China, and on Tuesday morning the company announced it would begin selling the devices from 17 October. through China Mobile, China Unicom, and China Telecom.
China is increasingly becoming an important growth market for Apple, and demand for the new devices is already huge, as revealed by the thriving black market for the smartphone.
iPhones are smuggled into China via Hong Kong, and resellers are cashing in on the brand's popularity by reselling them at up to 300% the retail price.
Customs officials at Shanghai Pudong International Airport seized 453 iPhone 6 and iPhone 6 Plus handsets, estimated to be worth over $320,000.
There were earlier reports that Chinese consumers may have to wait until 2015 to get the iPhone 6 via legal channels.
Apple sold a record 10 million units of the iPhone 6 models in the first weekend after their launch.
© Copyright IBTimes 2023. All rights reserved.