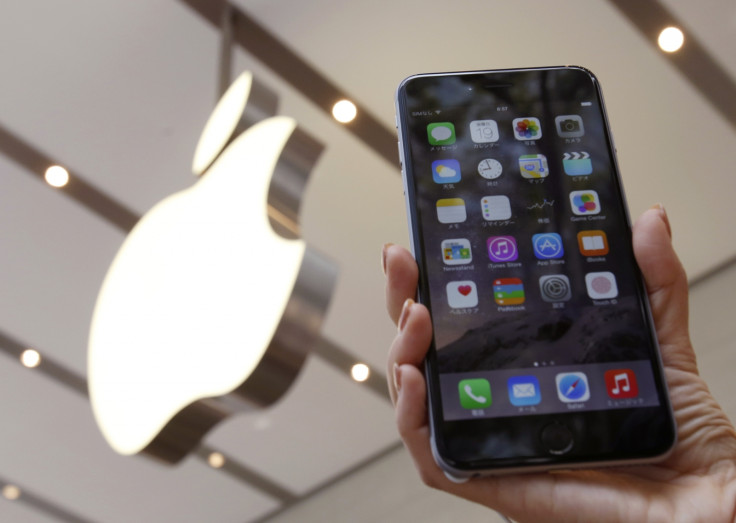 Apple is in negotiations with Samsung for its rival to produce the flash memory chips for the iPhones 6s, which is expected to be announced in September.
The current iPhone 6 and 6 Plus are each available with 16, 64 and 128GB of storage, but the cheapest model has drawn criticism for not offering as much storage as rival handsets at the same price, like the LG G4, HTC One M9 and Samsung Galaxy S6; all of these handsets start at 32GB.
Apple currently buys iPhone flash memory from Toshiba, SK hynix and SanDisk, but according to a report in the Korea Times it is looking to switch to Samsung – and although it is unlikely to want more than 128GB at the high-end, it is expected to give the low-tier iPhones a storage bump.
This will hopefully mean a minimum of 32GB, followed by 64GB and 128GB models as before.
An unnamed source "close to the deal" told the news website: "As Apple plans to increase its shipments of the mid-range iPhone models with larger capacities amid growing consumer demand for data-intensive features, including cloud services, Samsung Electronics is in talks to sell more of its flash chips for the next models."
Despite their very public disagreements and patent infringement lawsuits, Apple and Samsung have worked together before, and for the iPhone 6s Samsung is expected to produce its A9 processor. Last year, Samsung lost the right to produce iPhone and iPad processors to Taiwan Semiconductor Manufacturing Co, but for 2015 Samsung has won back the contract, claims Bloomberg.
16GB is no longer enough
The increase will go some way to appease critics who say 16GB is not enough for a smartphone expected to carry many gigabytes of applications, games, photos, HD video and thousands of music tracks. Installing large software updates on smaller capacity iPhones can also be tricky, although with the upcoming iOS 9 Apple has worked to fix this.
Defending the 16GB iPhone 6, which costs £539, Apple executive Phil Schiller said recently that users turn to storing data online instead of locally on their phones. "The belief is more and more as we use iCloud services for documents and our photos and videos and music, that perhaps the most price-conscious customers are able to live in an environment where they don't need gobs of local storage, because these services are lightening fast."
Even if they had a large amount of monthly data (or spent the majority of their time connected to Wi-Fi), these customers would often be unable to install large games or applications without first deleting others to make space. The most extreme example of Apple's reluctance to increase storage is the iPhone 5c, which is available with just 8GB of space for applications, games, music and films.