Apple is expected to announce the new iPhone 7 at a media event in September. The handset will replace 2015's iPhone 6S and is tipped to feature a range of new features, although with its external design reportedly unchanged, it's what is on the inside that would count.
With the rumours growing and leaks spilling out on an almost daily basis, here is everything we expect to see from the iPhone 7 when it arrives later this year.
Very few aesthetic changes
Every leak so far has suggested the iPhone 7 would look almost identical to the iPhone 6S and iPhone 6. This includes the larger iPhone 7 Plus, which will also look very similar to its pocket-stretching predecessors.
Apple is known to update the iPhone's design every other year, when the model number changes, but now it seems the company is holding out on a major change until 2017, when the iPhone 7S will mark a decade since the original first went on sale.
There's nothing wrong with the current iPhone's design, but as Samsung proved when it switched from the Galaxy S5 to S6, a major aesthetics change can work wonders.
We desperately want Apple to be bold and brave with the iPhone 7, but we believe subtle and subdued will be the order of the day – at least for another year.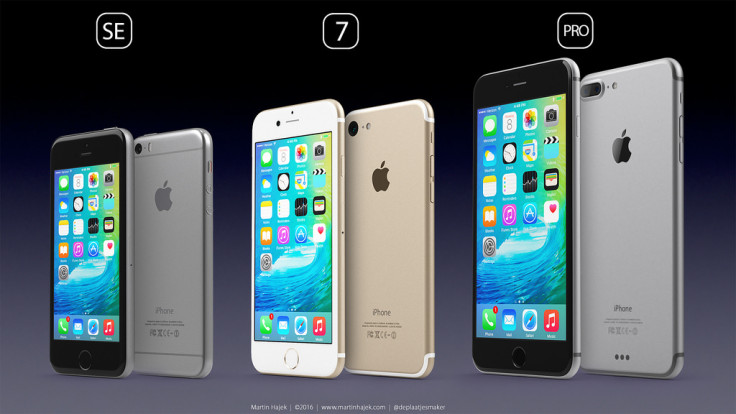 The same screen
The similarities will continue here. The iPhone 7 will likely have a 4.7in display, while the iPhone 7 Plus will measure 5.5in – both the same as their respective predecessors from the last two years. Apple might up the resolution of both handsets, but the only reason would be to help with VR, which demands a far higher pixel count than regular phone use.
Given that Apple has remained very quiet about VR – and there have been no real leaks about an iVR project – we doubt 2016 will be the year for an iPhone resolution bump.
A faster processor
Peer inside, however, and the story starts to get more interesting. Apple will update its current A9 processor and call it the A10, a nice round number giving Apple the chance to boast about major speed improvements over previous incarnations. Battery life could also get a mention here, and any improvements will be down to the A10 being more efficient than ever. There will likely be more RAM too, but Apple rarely discusses this publicly.
A much better camera
The few visual changes we have seen suggest the iPhone 7 and 7 Plus will both receive a camera upgrade, but for now it isn't clear if both phones will get the same deal. Recent leaks suggest the iPhone 7 will receive a dual rear camera, which will likely be used to improve depth perception and image quality.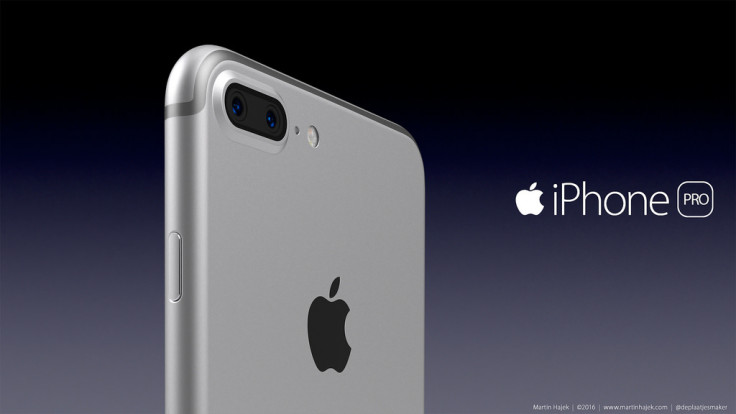 Companies such as HTC, Huawei and LG have all recently experimented with a record rear camera to increase depth, take monochrome images, and snap wide-angle photos respectively. It will be interesting to see what Apple has planned for the iPhone 7 – and whether both models get the same camera. We have a suspicion the iPhone 7 Plus will get a better camera than its smaller sibling.
More storage
Every year we criticise Apple for still offering 16GB of storage on the entry-level iPhone. It may have been OK in 2009, but this is 2016 and that amount of space simply isn't enough. Finally, mercifully, it looks like Apple will scrap the 16GB option and start the iPhone at 32GB. At the same time, there are rumours of a range-topping 256GB model, meaning the three options could be 32, 64 (or 128) and 256GB.
No headphone jack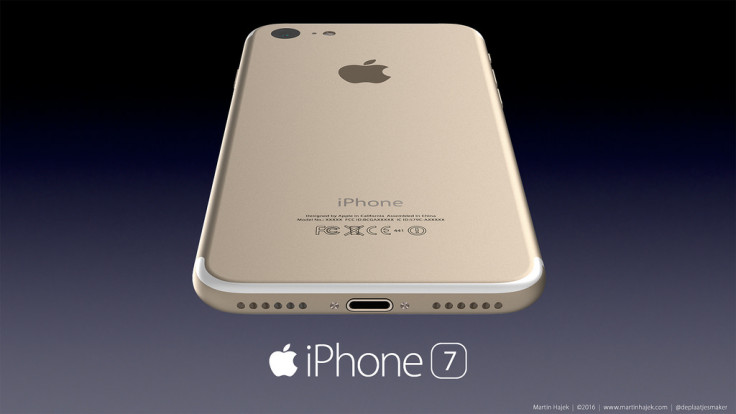 No matter what else the iPhone 7 has to offer, this would surely create the most headlines: the iPhone 7 and 7 Plus will not have a headphone jack. Instead, Apple will want everyone to switch to Bluetooth or use a pair of headphones that connect to the Lightning port. This isn't as big of a deal as everyone will make out in the minutes, hours, days and weeks after the iPhone 7 is announced, and will likely be looked back on as generally progressive for the industry.
The move will also free up space inside the phone and maybe, just maybe, make it a little bit thinner and lighter, too. The real question though, is what headphones the iPhone 7 will come with in the box? Will they be Beats branded? Will they be Lightening or Bluetooth? Who knew cheap earphones could be so exciting?
New colours
The newest rumours and leaks surrounding the iPhone 7 point towards a new colour, Space Black. This could replace the current Space Grey offering and complement the Apple Watch, which is already sold in black. Also rumoured is a Deep Blue option, which would be entirely new for any recent Apple product.