Writing about the iPhone 7 a full six months before it is due out may seem a tad premature. But with Apple just announcing the iPhone SE we felt it was as good a time as any to give our crystal ball a polish, take a long hard look at the iPhone 6S, and work out what the iPhone 7 should – and needs – to be.
It would be unfair to say Apple is in a rut, but the Samsung Galaxy S7 and S7 Edge have well and truly taken the California company's crown. The S7 duo are the best smartphones you can buy right now, iPhone 6S and 6S Plus included, and although we haven't spent much time with the LG G5 or even seen the rumoured HTC 10 and Huawei P9 yet, these are three more flagships intent on spoiling Apple's day.
With all this in mind, let us walk you through what features the iPhone 7 needs to have if Apple is to regain the top spot.
---
A new design with small bezels
Samsung received nothing but compliments when the Galaxy S5 transformed to become the S6 in 2015. The new design was no doubt a gamble, but one which paid off so handsomely that it looked more like a revelation than a bet on something new.
For the iPhone 7 Apple must learn from this and do the same.While the sides and rear of the iPhone have gone through numerous changes since the 2007 original, the front has barely changed at all. It has grown larger, but the design has remained almost completely unchanged for more than nine years.
There is a simple solution: The blank spaces above and below the screen must go. This will give the iPhone a breath of fresh air while simultaneously making the handset shorter and easier to use in one hand – or give space for a larger screen in the same size device.
Waterproof
This is a funny one, because tests have found the iPhone 6S is much more water resistant than its predecessors. But that isn't the same as being waterproof to an internationally agreed standard like the Galaxy S7 is. Apple needs to give the iPhone 7 an IP68 rating, which means waterproof to a depth of 1.5 metres of clean water for up to 30 minutes.
Samsung and others have already proved how smartphones can be made waterproof without any unsightly flaps, covers or obvious seals, so Apple needs to follow suit. The way Apple's marketing machine works, it could easily convince fans that waterproofing is the iPhone 7's major new feature.
No more 16GB
I have lost count of how many times I have complained about this, but here we go again. Apple must stop selling iPhones with just 16GB of storage. These are flagship phones with massive price tags sold to wealthy customers at the premium end of the market. Apple is the world's most valuable public company, and yet the iPhone starts at 16GB, leaving precious little space for owners to download games, music and films.
The absolute minimum should be 32GB, but with Galaxy S7 supplementing this with an SD card slot capable of taking 200GB more, I think 64GB should be Apple's entry point from now on.
Higher resolution screen for VR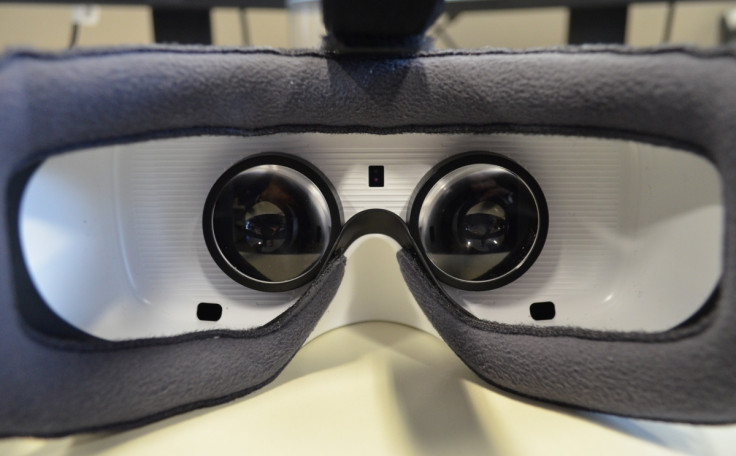 It has been five years since Apple introduced the iPhone 4 and the concept of a Retina display. The logic was that a resolution producing at least 326 pixels per inch was so dense that individual pixels can no longer be seen by the human eye. It was a sound idea and one which has stood up well over the next half-decade, even when LG introduced 2K resolution with the G3 and Sony slapped a 4K screen on its Xperia Z5 Premium.
But now there is a very good reason for Apple to cram way, way more pixels into the iPhone 7. Virtual reality headsets need as many pixels as possible to create sharp images for the wearer. Because VR on phones works by displaying two images on the screen, one for each eye, the resolution of what you see through the headset's lenses is much lower than HD. There is plenty of gossip around Apple exploring VR, so giving its next iPhone a massive pixel bump will future proof it for use with upcoming headsets.
Better battery life with faster, wireless charging
Battery life always ranks highly on smartphone owner wishlists for their next upgrade, and for the iPhone 7 things are no different. But while week-long (or even weekend-long) battery life still feels years away. To help, we want Apple to give the iPhone 7 faster charging than the 6S, along with wireless charging.
This would be a first for the iPhone and make it compatible with a growing range of wireless charging accessories and furniture. Ikea integrates wireless charging pads into some products, while car makers are increasingly using the technology to keep phones and key fobs topped up.
A tougher build
Apple makes some of the most beautiful products on the planet. On the TV adverts and in the shops they look gorgeous and cause millions of us to lust over them year in, year out. But how many times do you see a cracked, smashed or generally destroyed iPhone being used on public transport? And if they aren't battered beyond recognition, they are dressed in a bulky and often ugly case.
This must change. Apple needs to strike a better balance between aesthetics and durability to create an iPhone 7 which will look as good a year down the line as it does the day you hand over £600 for it. Samsung, Sony and most other companies face this challenge too and most fail, but even the smallest move in a new, less smashable direction would be welcome.
A hugely improved music app
A software issue and not something for the iPhone 7 to fix as such, but Apple's iOS Music app has been fairly awful since its major overhaul and the launch of Apple Music back in 2015. Huge swathes of changes were made, features snatched away and I just no longer feel at home in the Music app. The iPhone 7 will likely launch alongside iOS 10, which I hope addresses the cluttered and unintuitive mess the music app has become.
These are just our suggestions for now, but no doubt the leaks will soon flood in ahead of the iPhone 7's expected September launch date.