The Jet Black version of the iPhone 7 Plus cannot be bought from the Apple website until at least November. The company's UK website also lists every other colour of iPhone 7 and iPhone 7 Plus as sold out for at least the next two weeks. Some will not be delivered for between three and five weeks.
The bad news was revealed just hours after the pair of new smartphones went on sale in the UK, while similar shortages are being felt in the US, Australia and across mainland Europe.
Mobile phone networks are also struggling to keep up with demand. A Vodafone store in East London told customers who had pre-ordered the iPhone 7 Plus on 9 September, the day pre-orders opened, that they would not get their phone for between two and three weeks.
So few handsets were available on 16 September, the day the iPhone 7 went on sale, that store staff resorted to calling each customer individually to tell them their phone was available for collection. One Vodafone customer, who got confirmation of their order just 17 minutes after pre-orders opened, was told they might not get their Jet Black iPhone 7 Plus on launch day.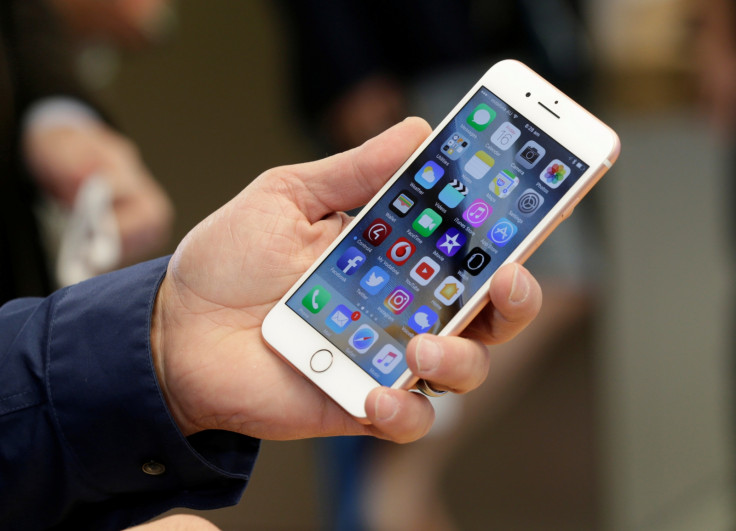 Vodafone said in a statement that "for many" of the customers who pre-ordered the iPhone 7, their handset will arrive "from today and across the weekend." However, the network added: "Apple has confirmed to Vodafone and other operators that customers who have pre-ordered some variants of the device - particularly the iPhone 7 Plus and the jet Black iPhone 7 - may experience delays to their delivery."
Apple fans queuing up at the company's flagship Covent Garden store, one of its largest retail spaces in the world, were told that no iPhones were available to walk-in customers at all. Instead, only those who had pre-ordered through the Apple website were able to collect their handset at a pre-agreed time. Those visiting a store without a reservation can place an order for collection at a later date. Apple's second major London store, on Regent Street, remains closed due to ongoing renovations.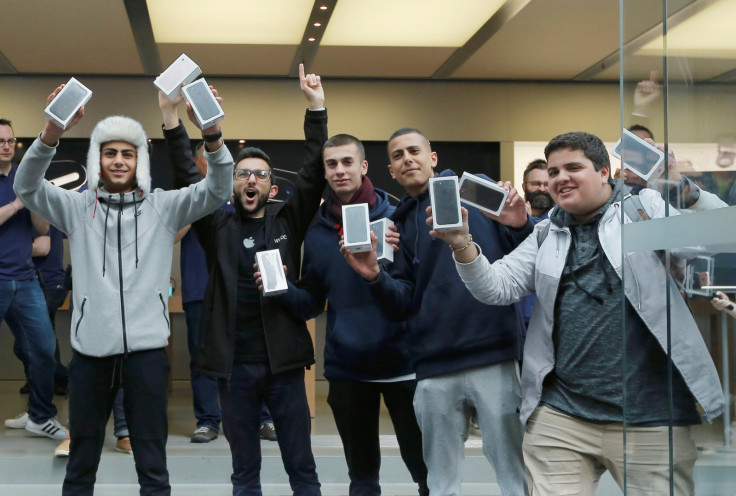 Stock shortages have prompted some lucky iPhone 7 owners to try their luck selling the sought after handsets online immediately after buying them. Both eBay and Gumtree show multiple listings of iPhone 7s at inflated prices. Many are attracted bids of over £1,000, while one seller is trying their luck at £3,300 for the 256GB version of the iPhone 7 Plus. That phone has a list price of £919.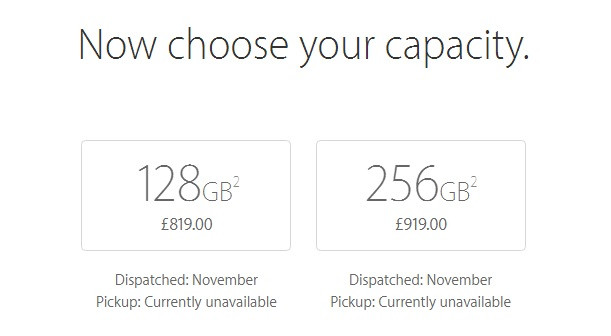 Day one shortages are nothing new for the iPhone. In previous years networks have complained about how Apple limits their stock, disappointing customers and putting pressure on staff who are unable to meet demand.
Members of the MacRumors forums also reported their frustrations in iPhone orders not arriving on time. Some who pre-ordered from EE within minutes of the system opening received a text message saying their iPhone 7 will now arrive within 28 days.
A second text from EE to customers blamed "unprecedented global demand resulting in limited stock available in the UK".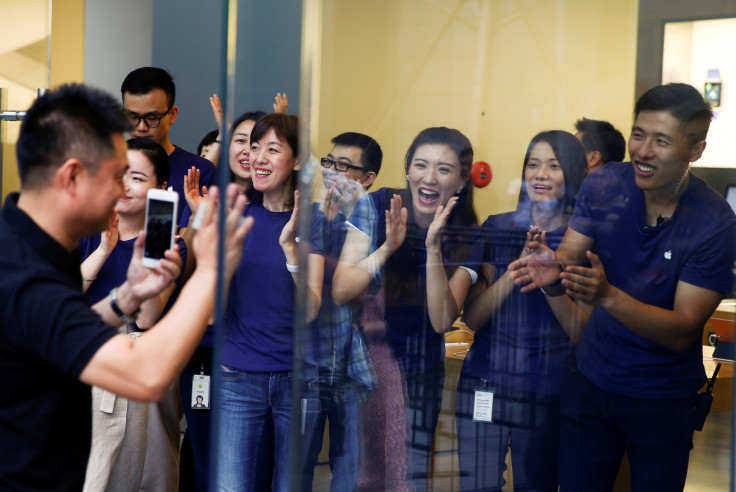 The stock shortages were not only felt in the UK. Apple fans lining up outside a store in Sydney were told shortly before opening time that the larger iPhone 7 Plus was not available. Some, who had camped out for several days, packed up their tents and headed home empty-handed.
"I've been sat here in the wind and the rain... have been laughed at [and] suffered basically... for nothing," Bishoy Behman, a 17-year-old Apple fan who was at the front of the queue, told TabTimes in a YouTube interview. "I'm going to stick around and get the 7 because I'm loyal and first," he added.
As a gesture of goodwill, Apple Store staff in Sydney gave queuers a $100 (£57) Apple gift card. It is not known if this was repeated in the UK or elsewhere.
Apple said in a statement: "We sincerely appreciate our customers' patience as we work hard to get the new iPhone into the hands of everyone who wants one as quickly as possible."