The launch of a new iPhone is always a thing to behold, as the die-hard Apple nuts queue for hours, days and even weeks to get their hands on the latest smartphone from Cupertino. But for every happy camper (literally, if they brought their tent), there are thousands more left disappointed.
The craziest, however, will be the those that turn to the likes of eBay and Gumtree to get their hands on Apple's iPhone 7, which was released worldwide earlier today (16 September). Sure, you might get to go home with a swanky new smartphone, but your wallet will also be thousands of pounds lighter.
At time of writing, Gumtree currently takes the UK's bank-breaking crown with a listing for the sold-out iPhone 7 Plus 256GB version in the sought-after new Jet Black finish. If you happen to be local to Ealing, London (or happy to take a trip to the capital), a cool £2,500 will net you the device "sometime today". Best hope it doesn't scratch for that kind of money.
For those looking for listings with actual hands-on images of a boxed iPhone 7, prices range from around £650 to £1,000, with some picturing a phalanx of iPhones. The most common colour on second-hand websites appears to be the Matt Black finish – the variant which IBTimes UK readers voted as their favourite.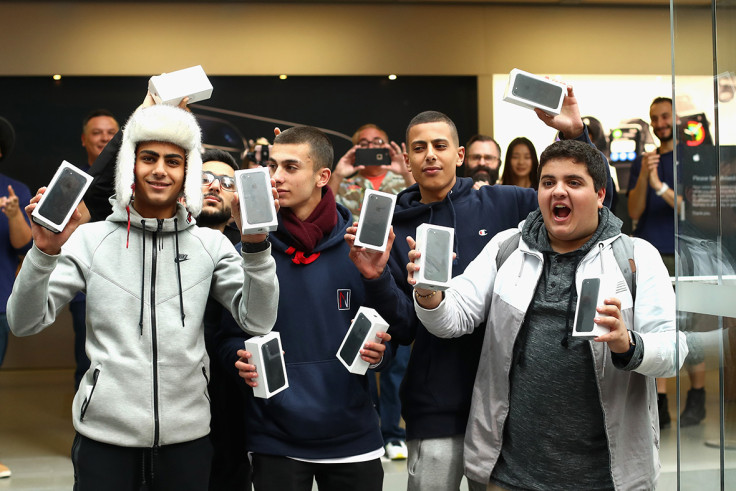 The eBay auction house is an equally frenzied affair, with many listings promising to ship today. If you fancy taking a chance on the sellers making good on their promises – mostly based solely on images of pre-order confirmations – the lowest price for a starting bid begins at around the £250 mark, although don't expect them to stay that way for very long, with many inevitably reaching figures over £1,000.
Apple confirmed earlier today that initial quantities of the iPhone 7 Plus and the Jet Black variant of the iPhone 7 have sold out globally, with early pre-order customers the only lucky ones to take home the coveted device on launch day. Pre-orders for the iPhone 7 range began on 9 September following the iOS flagship's big reveal at an Apple media event on 7 September.