Iron Maiden singer Bruce Dickinson to launch a new limited-edition beer at the end of 2016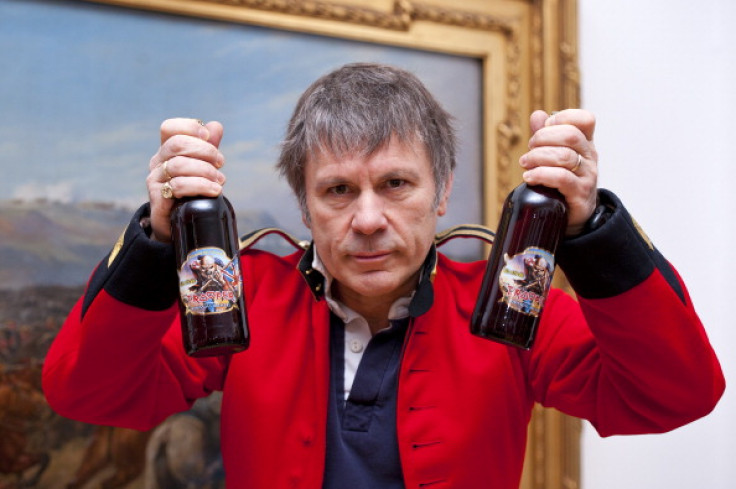 Iron Maiden singer Bruce Dickinson will launch a new limited-edition beer, which is "somewhere between a stout and a porter", at the end of 2016. The singer has just completed tastings for the same.
While this new beer is yet to get a name, it will most likely be based on a title song of the band. This beer will be devised by Dickinson in a joint venture partnership between the band and Robinsons, a privately-owned Cheshire brewery, which in the past has produced beer for rock band Elbow.
Iron Maiden, which took the licensing route and launched its own beer a couple of years ago, initially suggested putting its name to a red wine. "We said why would we want to do that? But it gave us the idea of doing beer instead. [I] selfishly wanted it to be the kind of beer I liked: a traditional English cask ale with lots of flavour but you can drink a few of them without falling on your arse," Dickinson said.
Dave Shack, managing director of Phantom Music Management, which takes care of Iron Maiden, said the plan was to launch one new seasonal or limited-edition ale every year with the intention to identifying a second permanent beer, which can be placed alongside its established Trooper brand.
"This isn't a cash grab. This isn't about making millions of pounds from beer. This is about making a quality product that corroborates the band's position as a great British export and a very proud British institution," Shack added.
Iron Maiden, which launched its beer in May 2013, had two brands — Trooper and Trooper 666. In 2015, it produced 4.3 million pints of Trooper, up 28.5% from 2014, and 600,000 pints of Trooper 666. These 2 brands together constitute more than 50% of Robinsons' volumes.
Two and a half years since launch, Trooper premium ale has sold 10.4 million pints and the band has launched a stronger limited-edition brew called Trooper 666 which has recently come to the end of a three-month run but will be re-launched in draught form for JD Wetherspoon's forthcoming beer festival, according to The Times.
This is not the only business venture of Dickinson, who was diagnosed with cancer in 2015. In 2014, he was one of the investors in world's longest aircraft that had a capacity to carry a payload of 10,000kg.
© Copyright IBTimes 2023. All rights reserved.